NINTENDO CINEMATIC MULTIVERSE




任天堂シネマティックビッグユニバース

Studio(s)
Based on
Video game franchises published by:
Nintendo
Genre
• Adventure
• Action
• Comedy
• Fantasy
• Science-fiction
• Sport
• Drama
• Horror
• Musical
Created by
Colin Lloyd Pendergast
Written by
Colin Lloyd Pendergast

*


Cillian Darcy

*


GazzaB9

*

Starring
Charles Martinet
Kengo Takanashi
Elijah Wood
Haven Paschall
Alésia Glidewell
Makiko Ohmoto
Mike West
Ezra Miller
TBA
Original Language
English
Japan
Stories total
Phases - 4
Films -

64

The Nintendo Cinematic Multiverse (NCM) (Japanese: 任天堂シネマティックビッグユニバース Hepburn: Nintendō shinematikkubigguyunibāsu) is an fan-made shared universe that is centered on a series of Nintendo video games created by Colin Lloyd Pendergast. Many of the story was based on is written by Colin Lloyd Pendergast, Cillian Darcy and GazzaB9.
Plot
TBA.
Development
During in possibly 2016 or 2017, it was been announced by Colin Lloyd Pendergast that he was going to create the shared-universe based on video game series as a fan-made much like both Marvel and DC Comics did with their franchises that Colin is very interested about this project about centered on the characters of the series like Superman, Iron Man, Batman and Captain America. It was confirmed that Colin is creating the shared-universe of Nintendo video games as he was thinking for a title.
Since when Marvel Cinematic Universe become as a huge successful at the both box-office and reception, however the DC Extended Universe films was going to the opposite for poor received like Batman v Superman: Dawn of Justice and Suicide Squad (except for Wonder Woman) due to mismanagement problems and extensive meddling from Warner Bros. Studios, later Colin Lloyd is thinking something clever that it can be only based of the series one at a time like first is Super Mario, next was The Legend of Zelda and rest on when all the characters shared together in Super Smash Bros., then he was originally named the series as Nintendo Cinematic Universe but the word of "universe" was reused the same end word like Marvel and DC, so he changed to "multiverse" as Nintendo Cinematic Multiverse.
Colin is hired both Cillian Darcy and GazzaB9 (only written Metroid) as they can do the write on the series it was based on.
Films
Phases
TBA.
Phase One
Phase Two
Phase Three
Phase Four
Pokémon Universe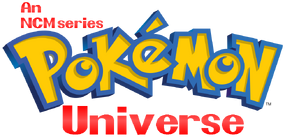 During in final production of Super Mario Bros., it was been announced by Colin that it will be a spin-off movie series on the Pokémon called as Pokémon Universe as it was only created by Cillian Darcy, the first film was Pokémon X and Y which it was now canon in the Nintendo Cinematic Multiverse. This series will describe about backstory, history or legends of Pokémon like Mewtwo, Lucario, the Evolution of Eevee and more to be confirmed as part of the phases from Nintendo Cinematic Multiverse.
Phase One
Phase Two

Pokémon Lucario Origins
Pokémon Kanto Adventure (tie-in with Lucario Origins)
Pokémon Lorcan's Tale

Phase Three

Pokémon Eeveeultions (tie-in with Lorcan's Tale and Kanto Adventure)
Pokémon: Arcues vs Kyurem
Pokémon Beginning of Mewtwo

Phase Four (possibly the finale of NCM)

Pokémon Rise of Cillian Darcy (tie-in with Pokémon Kanto Adventure)
Pokémon Forces (tie-in with Mewtwo)
Untitled Latios and Latias film
Pokémon Into the Darcyverse
Cast
Main characters
Side characters
Villain characters
Rating


All ages admitted. Nothing that would offend parents for viewing by children.
Kirby series
• TBA.

Animal Crossing series
• TBA.


Some material may not be suitable for children. Parents urged to give "parental guidance". May contain some material parents might not like for their young children.
Super Mario Bros. series
• TBA.

Pokémon series
• TBA.

Star Fox series
• TBA.

Splatoon series
• TBA.

Kid Icarus series
• TBA.

Donkey Kong series
• TBA.

Punch-Out!! series
• TBA.

Captain N series
• TBA.

Super Smash Bros. series
• TBA.
Languages
Nintendo Cinematic Multiverse - English
任天堂シネマティックビッグユニバース / Nintendō shinematikkubigguyunibāsu (Nintendo Cinematic Big Universe) - Japanese
TBA - TBA
Trivia