NintenTouch
Developer(s)
Hammer Egg House, Inc.
Console Type
Handheld Tablet
Subtype(s)
NintenTouch Deluxe

Release Date(s)
- December 17, 2013


- December 24, 2013
- December 29, 2013
- December 31, 2013
- January 4, 2014

Feature(s)
Large Touch Screen


30GB of Memory
Gyroscope

Backward Compatibility
The NintenTouch is a tablet system developed by Hammer Egg House, Inc. and published by Nintendo. The system was inspired by NextGen Solo's NextGen NinTablet. It features a wide touch screen and comes in 4 colors, known as River Blue, Mars Red, Rocky Brown and Jade Green.
Software
Coming Soon!
Models
Coming Soon!
Games
Anyone can make games for the NintenTouch with permission from MarioGameChampion (t∣b∣c). Just ask him, and he'll let you 99% of the time. When putting your game on the list, set it up like the games below.
Virtual Console
Coming Soon!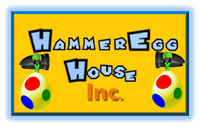 MarioGameChampion (t∣b∣c)
Active: See here.
Cancelled: Yoshi Quest

Lava Path•Hammer Egg House•Superior Mario World•Koopa Kaos

Handheld
Nintendo 4-Screen Tablet•NintenTouch
Console
Currently None

MarioGameChampion (t∣b∣c)•SuperMarioBro64 (t∣b∣c)•SuperDuperMarioKirby (t∣b∣c)•Brockdilley (t∣b∣c)•LightningLuigi93 (t∣b∣c)•Locky'12 (t∣b∣c)•Sr.Wario (t∣b∣c)•SuperToadMan56 (t∣b∣c)•ϞPlazzapϟ (t∣b∣c)

The Fan Corporation•Fantendo•Blargg Fan Club
Ad blocker interference detected!
Wikia is a free-to-use site that makes money from advertising. We have a modified experience for viewers using ad blockers

Wikia is not accessible if you've made further modifications. Remove the custom ad blocker rule(s) and the page will load as expected.