New Super Mario Bros. Mushroom Tour
Developer(s)
Flame Games
Publisher(s)
Flame Games
Platform(s)
Wii
DS
Release Date(s)
Wii
TBA

DS
TBA
New Super Mario Bros. Mushroom Tour is a upcoming game made by Flame Games. It's for Nintendo Wii and Nintendo DS.
Modes
Story Mode

Easy
Normal
Hard
Super Hard
Free Play

Battles
Multiplayer
Mini-Games
Options
Characters
Playable Characters
Yoshis
NPCs
Enemies
see this page for more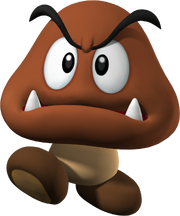 The enemies have been split into sections:
Basic - like Goombas and Koopa Troopas. They commonly appear and they have no real attacks.
Weaponry - like Bob-ombs. They can explode and use guns in places.
Undead - they're not dead - and they can't die. Some can get knocked down and come back up, others can kill you.
Misc - they don't fit into the other categories.
Underwater - they live under the sea.
Castle - they only appear in the castle and tower levels.
There will be over 100 enemies appearing in this game, some of them new!
Bosses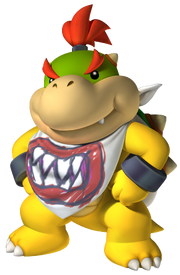 see this page
More bosses than ever appear in New Super Mario Bros. Mushroom Tour.
Some of them appear two, three or even four times! They just will not give up!
The list of characters that appear more than once in below:
Items
see here
Worlds
Options
Artwork