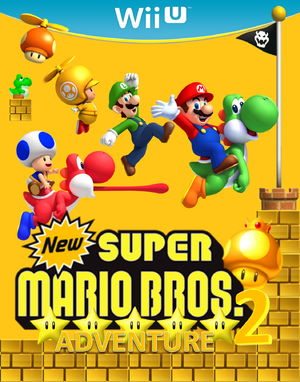 This page is made for plans of
New Super Mario Bros. 5-Star Adventure 2
ONLY
. No plans for other games are allowed here.
Rules for Editing/Putting in Plans
Please make yourself a plans section using a Heading 3 for the Heading 2 section you will edit. Make a Heading 4 for every new plan.
No plans for other games allowed.
If a picture is envolved (Ex. New Enemy), please do place it.
If you are stuck with any these rules, click here for an example of how to set up your new plan.
Story
Items
Catserpentine
new items
I think we should add these power-ups: (all are mine)
Levels
Other
Ad blocker interference detected!
Wikia is a free-to-use site that makes money from advertising. We have a modified experience for viewers using ad blockers

Wikia is not accessible if you've made further modifications. Remove the custom ad blocker rule(s) and the page will load as expected.