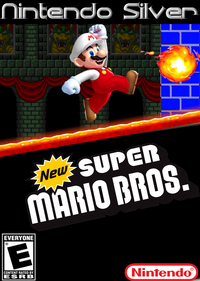 Cover of the project.
Old to New Super Mario Bros. is a stand-alone project by Locky'12 (t∣b∣c), which he wants make the levels from the older games have a new modern style. It's inspired from Homestar (t∣b∣c)'s Super Mario Custom Levels. You can also request levels from 8 and 16 bits. You can also request custom levels to me does.
To Do
Done
Ad blocker interference detected!
Wikia is a free-to-use site that makes money from advertising. We have a modified experience for viewers using ad blockers

Wikia is not accessible if you've made further modifications. Remove the custom ad blocker rule(s) and the page will load as expected.