Ad blocker interference detected!
Wikia is a free-to-use site that makes money from advertising. We have a modified experience for viewers using ad blockers

Wikia is not accessible if you've made further modifications. Remove the custom ad blocker rule(s) and the page will load as expected.

THIS ARTICLE IS BY ROCKY! READ THIS THING DOWN HERE:

Please, only edit if you are adding categories or fixing a grammar/spelling mistake.
Leave a comment, question, suggestion, or something else in the comments section. Constructive criticism is accepted!
Just remember that, no matter how incredible most of the games are here, they're fanon and will likely never be real.
Thanks for reading Mystic (Series), <insert your name here>!

Enjoy! =D
Mystic (Series)
Developer(s)
Publisher(s)
Genre(s)
Platformer, Adventure.
First Game
Energy
Most Recent Game
Energy
Platform(s)
Ripple Twilight
Mystic is the first series made by Ripple Co. about two young boys (Hex and Nex) get trapped in the Mystic Zone by the evil magician Embori. In the Mystic Zone they meet new friends and allies to guide them out of the Mystic Zone. This also includes saving It from Embori. It is mainly for the Ripple Twilight but some games like Mystic Spin-Battles are set aside for the Wii.
Cast
| Image | Name | Role | Description | Debut |
| --- | --- | --- | --- | --- |
| | Hex | The main character and hero. | He may look like a fox-hamster-floating handed-anthropomorphic- thing with a cape but is really a human who got turned into a Tikuni with a cape. He is determined to get out of the Mystic Zone and save it from Embori with his best and only brother Nex! He is also the only half left to have the power of the Mystic Energy other half:His brother Nex. | Energy |
| | Nex | Hex's year younger brother and sidekick. | Like his brother Hex he got turned into Tikuni with a cape. He may not have powerful energy attacks but he has ninja-like movements and strong physical attacks. He may be very quiet and shy but he has one heart of gold! | Energy |
| | Maxime | Ally | A smart Schanion . He may not do the fighting or the minor puzzles but he knows what the Tikunis can do. He is smart and can give tutorials on how to do various abilites. | Energy |
| | Lina | Ally | A human who also got stuck in the Mysitc Zone and is also a big Mario-fan. She provides Items in her shops and is quite the business savvy. | Energy |
| | Mona | Ally | Mona is a sassy human who also got stuck in the Mystic World. She is rivals with Lina and tries to get Hex and Nex to like her a bit more than Lina. Though, she often fails at obtaining her goal and can be a little gloomy. | Energy |
| | Gide | Ally | A fariy who will create paths in levels for Hex and Nex if they get in a sticky situation. He is pretty sensitive and hates bullies. | Energy |
| | Embori | Villain | N/A | Energy |
Games
Normal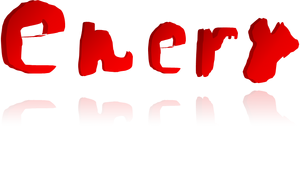 Spin-Off