Ad blocker interference detected!
Wikia is a free-to-use site that makes money from advertising. We have a modified experience for viewers using ad blockers

Wikia is not accessible if you've made further modifications. Remove the custom ad blocker rule(s) and the page will load as expected.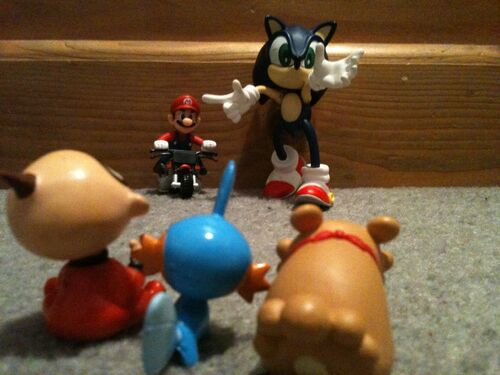 "ET'S DE EGGX-FAGGETOR: LAYVE!"
"Welcum' to t' Avregnes Showdow'. You weel contests in a throw the tineh peeps contest. Affermative?"
"Affermativo."
"I'm always affermative. And taller than a fat Italian-American plumber wrestling with a bike."
"Woah. You will contest in a test of breakdancing muscles. Sonic will win."