Ad blocker interference detected!
Wikia is a free-to-use site that makes money from advertising. We have a modified experience for viewers using ad blockers

Wikia is not accessible if you've made further modifications. Remove the custom ad blocker rule(s) and the page will load as expected.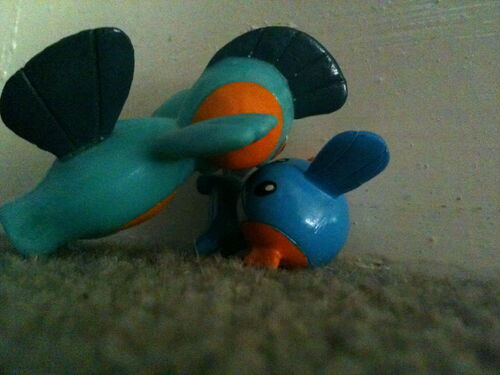 "I AMSTAHDAM YOUR NEW DADDY LITTLE CHILD. YESH ODER NICHT?!"
Oh great it's your new Dadfather. You don't like him, although your mother says that you are similar, when are mothers ever right eh? He seems creepy. He IS creepeh. Quit being mean to German-Derpians Mudkeep.
"Was die feck sie doing, Mudkeep. Me anz your mutha kommen sie to celebrate honigmoon."
"Eye dun noes" You clear your throat and sigh. "Daddy".
"Good Nemo." There was a stunned awkward silence.
"Uh... DADE. Y U CALL ME NEMO."
"Wynaut"
BOOM HAD TO USE THAT SOMETIME STAIRFAX.
There was another silence until your step-Dad... I mean DAD spoke. "Son-"
"DUNCALL ME SON!" However weak you were, you now wanted to be crushing on top of him.
"Mudkeep, me und yo mutter were thinking. You deserve a urlaubin holiday. So we are taking you to die Paper Kingdom. We gotz you funf tickets, so all your friends can go.
"YOU BASTETD YOU CANNAE TALL ME WAT TO DO. EYE HAST SIX FRIENDS STEP-DAD!"
"Eye dun care, you can take one less. Sie were never the sociable one anyway."
"Feck you we've only met each other just now."
"Just choose your fruendens and feck oof. We'll look after the pinguin."
Btw dun worreh Marshthamp won't be a stereotype. Got a better name for Marshthamp the Marshtomp? Suggest below or in this blug.