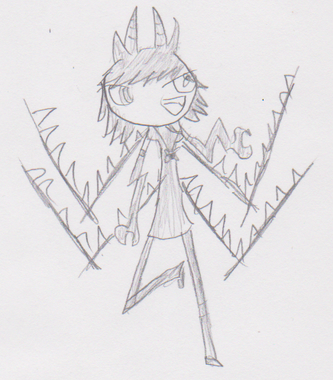 Mona Delthi was a character created during the events of Doodleland: Hack/Space. Her first appearance was in The Millenniumers episode "The Big Picture".
History
While the Dark Scribble was in his Flow-infused form, he was shortly stopped by a Light Flow Ball held by Ramona, making him weaker. The Light Flow Ball asorbed both of the character's DNA, and shortly found it's way to Earth and shattered, making Mona Delthi.
When Mona Delthi made her way to Earth, her inital plans to take over the world were unsuccessful. She eventaully gave up and became a playwright.