Ad blocker interference detected!
Wikia is a free-to-use site that makes money from advertising. We have a modified experience for viewers using ad blockers

Wikia is not accessible if you've made further modifications. Remove the custom ad blocker rule(s) and the page will load as expected.

Mizara is a TV programme and is set in this place called Mizara. There are these two, 12 year old people and they've come there for a school trip, in the night a dark shadow appears when they have a party and keep looking out of the window. The shadow was coming towards them and then enters their room. He takes them to a desert, drives away and leaves them there.
Characters
Sam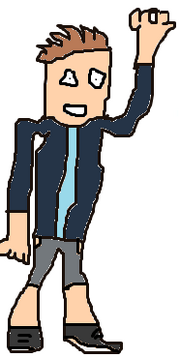 Oscar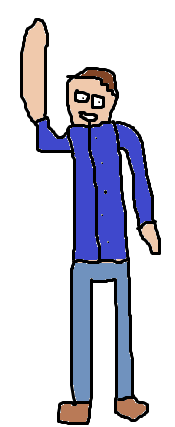 Episodes
Season 1

| Episode | Date released | Main character(s) |
| --- | --- | --- |
| IN WHICH Two kids come to Mizara | 01/02/15 | Sam, Oscar |
| IN WHICH Something fishy happens | 02/02/15 | Sam, Oscar, Shaun |
| IN WHICH A Human wolf appears | 04/02/15 | Jonny, Sam, Oscar |
| IN WHICH They find thePyramids of Mizara | 06/02/15 | Sam, Oscar, Shaun |
| IN WHICH They found a weird book containing mythical creatures | 07/02/15 | Sam, Oscar |
| IN WHICH They find Dinosaurs | 12/02/15 | Sam, Oscar, Shaun |
| IN WHICH They go fishin' | 24/02/15 | Sam, Oscar, Shaun, Shauna |
| IN WHICH They find aShnail Wlerm | 02/03/15 | Sam, Oscar, Shauna |
| IN WHICH A lil' cute doggy-woggy appears | 07/03/15 | Sam, Oscar |
| IN WHICH They find Shnitzel | 09/03/15 | Sam, Oscar, Shnitzel |
| IN WHICH Ma brains hurt | 13/03/15 | Sam, Oscar, Shaun |
| IN WHICH You cant have stuff | 16/03/15 | Sam, Oscar, Shnitzel |
| IN WHICH Ramasade Appears | 23/03/15 | Sam, Oscar, Ramasade |
| Ramasades Revenge | 30/03/15 | Sam, Oscar, Ramasade |
| Ramasades Revenge 2 | 01/04/15 | Sam, Oscar |
| Ramasades Revenge 3 | 06/04/15 | Sam, Oscar |
| Ramasades Revenge 4 | 07/04/15 | Sam, Oscar |
| Ramasades Revenge Finale | 08/04/15 | Sam, Oscar |
| Ramasade's Takeover | 09/04/15 | Sam, Oscar |
| Ramasade's Takeover 2 (Season Finale) | 11/04/15 | Sam, Oscar, All of town |
                                    Season 2: A whole new time
| Name | Date | Main Character(s) |
| --- | --- | --- |
| A HOUSE!!! | 11/07/15 | Sam, Oscar, Shaun, Shauna |
| A new mystery | 23/07/15 | Sam, Oscar |
| Spider-Cat | 24/07/15 | Sam, Oscar, Mr. Whiskers |
| The Jurrasic | 30/07/15 | Sam, Oscar |
| The big ruins | 04/08/15 | Sam, Oscar, Mr. Whiskers |
| Not a nice dream | 08/08/15 | Sam, Oscar, Mr. Whiskers |
| Happy Birthday! | 14/08/15 | Sam, Oscar, Mr. Whiskers, Shaun, Shauna |
| Body Swaps | 16/08/15 | Sam, Oscar, Shaun, Mr. Whiskers |
| Ms. Wuffs | 18/08/15 | Sam, Oscar, Mr. Whiskers. Ms. Wuffs |
| The Bottomless Hole | 23/08/15 | Sam, Oscar, Shaun, Mr. Whiskers, Ms. Wuffs |
| Nothin' more serious | 29/08/15 | Sam, Oscar |
| My new girfriend! | 30/08/15 | Sam, Oscar, Lucy, Mr. Whiskers, Ms. Wuffs |
| An animal date! | 01/09/15 | Sam, Oscar, Mr. Whiskers, Ms. Wuffs |
| Ryan the rat | 06/09/15 | Sam, Oscar, Lucy, Ryan the rat |
| Banana monkeys | 08/09/15 | Sam, Oscar, Lucy, Mr. Whiskers, Ms. Wuffs |
| A biker from nextdoor | 12/09/15 | Sam, Oscar, Lucy |
| Potato gun | 16/09/15 | Sam, Oscar, Spud |
| Banana monkeys Return! | 18/09/15 | Sam, Oscar, Lucy, Mr. Whiskers, Ms. Wuffs |
| Banana Island | | Sam, Oscar, Lucy, The 15 monkeys |
| That was a dream, this isn't | | Sam, Oscar, Lucy, Shaun |