The creator of this page does not speak English as a first language, so it may contain grammatical/spelling errors. As a reader, please feel free to make corrections as needed.




Developer(s)
Manufacturer(s)
Console Type
Home console
Generation
Eighth generation
Online Connectivity
Release Date(s)
: March 12, 2016
: March 15, 2016
: March 25, 2016
: April 2, 2016
Feature(s)
TBA
Predecessor
Successor
None
The Mirum is a home video game console developed and manufactured by Lightning Studios. It was suddenly announced by Lightning at a press conference on December 1, 2015, and it is planned to be launched in March 2016 in Japan and April 2016 in the United States and other countries at North America. The console competes with other consoles of the eighth generation, such as the Xbox One, the Playstation 4 and the Wii U.
Along with a new consoles, there's a new online service, the Lightning Network, which is provided by Lightning for use with the Mirum.
History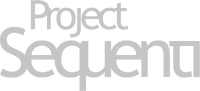 In December 1, 2015, at the Lightning Studios's press conference, it was announced a new video game home console, which it's prototype was ''Project Sequenti'' . Some details of its hardware were also revealed, including the a online service for the console.
Launch
It's launch date was confirmed in the press conference. It is planned to be launched in March 12, 2016 in Japan, March 15, 2016 in Europe and in April 2, 2015 in North America. It is also planned to be launched in other countries in the world in April/May 2016.
Hardware
The Mirum uses a hardware made by Nvidia in cooperation with Lightning. It combines a CPU and GPU, as well as other components.
Its optical drive is capable of reading DVDs and Blu-ray discs at speeds of up to three times that of its predecessor. The console supports 4K videos and photos, and it also renders certain types of 4K games. The console includes a 600 gigabyte hard drive for additional storage, which unfortunately, can't be upgraded by the user.
The Mirum features Wi-Fi and Ethernet connectivity, Bluetooth, and two USB ports. Audio/video ports include HDMI TV and S/PDIF audio.
Controller
This controller connects the console via Bluetooth, just like the Wii Fusion and the Tourmaline controllers. This controller includes a new layout, which includes the following buttons: A select button, home button, start button, directional buttons, action buttons (X, Y, A, B), shoulder buttons (M1/L1), triggers (M2/L2) and analog click stick buttons (M3/L3).
Software and services
The Mirum does not require an Internet connection to function, although it will provide more functionality when it is connected to the internet.
Multimedia features
The Mirum supports Blu-ray disc and DVD playback. It also plays CDs. Music and video files can be streamed from USB drives using the Media Player app.
Lightning Network

The Lightning Network was announced at the Lightning's press conference in December 2015. The CEO of Lightning said: ''We are going to launch a new online network, along with our new console in March.''
It allows users to access a variety of free and premium services, including the Lightning Store.
Second screen
Smartphones and tablets can interact with the Mirum as second screen devices. Some games that will be released for the console may have this second screen device included.