Metal Sonic did not originate from fanon, and more information can be found on their respective wiki(s). You may read more about it on the following wiki(s):
Metal Sonic

Metal Sonic, striking a pose.

Full Name
Metal Sonic
Current Age
N/A
Gender
None, but preferred to as a male.
Location
Death Egg, Mobius

Current Status
single
Class
Villain
Main Weapon(s)
any weapon Sonic has
Element(s)
Metal,normal
Ability/ies
sharp claws, chaos control, super speed, homing attack
Vulnerable To
water
First Appearance
Sonic CD
Latest Appearance
Sonic the Hedgehog 4: Episode II
Affiliation(s)
Sonic, Amy, Eggman
Family and Relations
Sonic(enemy), Eggman (creator), Amy (captive)
"We have a bone to pick on the three Sonics for always destroying us no matter what we try, when we try it. We must erase Sonic from time itself! Then, we will build our glorious time empire."


—Neo Metal Sonic, Sonic Generations: Episode II
Metal Sonic is a powerful robot created by Dr. Eggman, for the sole purpose to kill the famous Sonic the Hedgehog. However, he has once betrayed Eggman and he hasn't follows orders from anyone but himself. Later, he sometimes listens to Eggman again. Still, he keeps trying to defeat Sonic and his friends for his own purposes. Metal Sonic has competed in the Winter games with Sonic one time. Before Metal Sonic was destroyed by a big explosion at Eggman's base, he rescued Amy then he fell in a river and got destroyed.
Appearances
Moveset
This is Metal Sonic's moveset in fighting games.
Standard: Metallic Claws
Side: Rocket Dash
Up: Rocket Boost
Down: Spin Attack
Final Smash: Metal Madness
Though he is not a playable character, he requires Shadow's assistance in order to take over the Eggman Empire. He also appears in the handheld versions as a bookmark in addition to being a guide.
Metal Sonic makes an appearance in Team Badnik in Sonic Heroes 2. Here, he has the ability to talk, and talks much; his angst about having been abandoned by Team Eggman catalyzes incense in the rest of the team. Much of this storyline involves preparing assault on Team Eggman.
Metal Sonic appears as the main villlain in Sonic Generations 2, and sends Sonic to a land when time is frozen. In the end, Metal transforms into a Super form of himself, but ultimatly fails to destroy Sonic and furfill his reason of creation. After the credits, Metal gets into a humorous conversion with his Classic and Modern form of his own creator involving who's plan was better in the first place, how the Modern Eggman should have never created Metal, and the Classic Eggman, unaware of Metal's previous betrayal, arguing with his Modern self that Metal is an excellent creation.
Metal Sonic appears as a playable racer in Mario Kart U: Nitro. Not much is known about the game, but he is shown in his car from Sonic & SEGA All-Stars Racing in a stage resembling Green Hill Zone.
Metal Sonic appears as the main character in Metal (2013 game). In the game, he can protect the Earth, or make evil choices and stay the way his currently is. He roams Station Square, defeating Dr. Eggman's robots, and everything in his way. He can transform into Neo Metal Sonic and upgrade himself in Tails' old workshop. In the story, he rampages trying to find Sonic, but is defeat by the hedgehog. He then defeats Shadow, Dr. Eggman's robots, and Silver Sonic II, and collects six Chaos Emeralds before destroying the Death Egg in space, or even destroying Dr. Eggman, depending on what choices he makes.
Metal Sonic appears to be recreated in Sonic CD II. Robotnik also created his past self, Silver Sonic, and his future self, Mecha Sonic. All three robots captured Tails, Knuckles, and Amy. When the 2 robots have been destroyed, Metal Sonic and Robotnik is the final boss with Amy captured. Sonic destroyed both villians and ran out of the Death Egg III exploding with Amy in his hands. At the end of the credits, Robotnik was in his Egg Mobile livid as he crushed Metal Sonic's head, which was the last part of the destroyed robot.
Gallery
Trivia
His Final Smash is similar to and shares a name with a Final move by Ella Metals of Ella-Metals fame.
In Sonic CD 2, Metal Sonic's actions in the Final battle is a lot like Super Sonic from Sonic 2 for genesis.
In the sequel to Sonic CD, Metal Sonic and Metal Tails has nothing in common.
Navigation Templates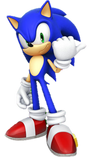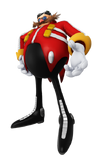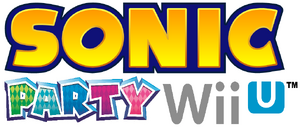 Starter Characters
File:SonicMASATOWG.png
File:TailsMASATOWG.png
File:KnucklesMASATOWG.png


File:VectorMASATOWG.png
Unlockable Characters







Locations
Green Hill | Hydrocity |Mushroom Valley | Ice Cap | Metropolis | Sandopolis | Planet Wisp | Launch Base | Death Egg
Modes
Story Mode | Party Mode | Construction Mode | Options
Bosses
Motobug | Chopper | Mushmeanie | Penguinator | Slicer | Sandworm | Egg Pawn | Metal Sonic | Dr. Eggman
Ad blocker interference detected!
Wikia is a free-to-use site that makes money from advertising. We have a modified experience for viewers using ad blockers

Wikia is not accessible if you've made further modifications. Remove the custom ad blocker rule(s) and the page will load as expected.