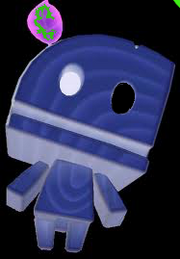 About
Maye Edge (Sometimes Blittle) is a Dark Whittle. Maye was born of a Blue Whittle and a Purple Whittle, and so he was Bluish Purple, with a Green Embursed Purple Leaf. At a young age, his parents fell from the planet and were never found again. He was adopted by Mario, and now lives in a big oak near Peach's Castle.
Game
Maye appears in a few games, including the most popular one, Super Mario: Unreal Fiction.
Pictures
Ad blocker interference detected!
Wikia is a free-to-use site that makes money from advertising. We have a modified experience for viewers using ad blockers

Wikia is not accessible if you've made further modifications. Remove the custom ad blocker rule(s) and the page will load as expected.