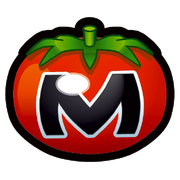 A Maxim Tomato is an item debuting in the Kirby series, and later appearing in the Wheelzen series and Super Smash Bros. series. In all appearances, the Maxim Tomato restores health when eaten, be it fully restore all health in the Kirby and Wheelzen series, or 50% in the Super Smash Bros. series. It is often stated to be Kirby's favourite food.
Ad blocker interference detected!
Wikia is a free-to-use site that makes money from advertising. We have a modified experience for viewers using ad blockers

Wikia is not accessible if you've made further modifications. Remove the custom ad blocker rule(s) and the page will load as expected.