This Page is not complete. Do not edit.
I took a break for 2 days. Now I'm back!
---

It's the page for Mario Party Star Power.

Aug. 30 Sat. 2008
Board Editor
The Level Creator!

Right now, the editor is in it's beta stages so no pictures yet. ----

Apr. 2 Wed. 2008
Pikachu
The electric mouse Pokemon!
Yes, I'm not kidding, Pikachu is in the game! I had to put him on, he was my first idea!
---

Apr. 2 Wed. 2008
Toon Link
File:Toonlink.jpeg
It's in his Wind Waker appearance!
How to Unlock
Beat Story Mode on Normal with Sonic twice.
---


Mar. 28 Fri. 2008
The Prince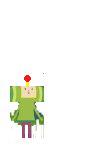 It's the Prince from the Katamari series!
How to Unlock
Play Sunflower Continent in 5 parties
Play as Mario, Luigi, Wario, Waluigi, and Yoshi in that order
Beat Story Mode without losing once
---