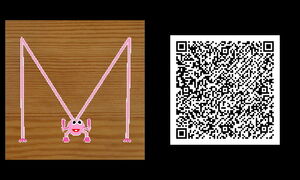 Mario and Sonic Brawl is a game created by Marioman22 who made SSBB2 for the 3DS ( ANd this one is too) and has 10 fighters from each Nintendo and Sega.
(Please do not edit this page or use My made-up fighters unless you ask) here is a list of fighters
MARIO FIGHTERS
Mario
Mech-Mario
Luigi
Mech-Luigi
Hoboshi
FLUFFY DOGGIE M
FLUFFY DOGGIE L
Birdy
BOMB-TOAD
HYPER MARIO
SONIC FIGHTERS
Sonic
Flare
Tails
Flameing tails
Dr.Pizza
Cruckles
Zet
Kelp
HYPER Flare
HYPER Flameing tails
Ad blocker interference detected!
Wikia is a free-to-use site that makes money from advertising. We have a modified experience for viewers using ad blockers

Wikia is not accessible if you've made further modifications. Remove the custom ad blocker rule(s) and the page will load as expected.