Ad blocker interference detected!
Wikia is a free-to-use site that makes money from advertising. We have a modified experience for viewers using ad blockers

Wikia is not accessible if you've made further modifications. Remove the custom ad blocker rule(s) and the page will load as expected.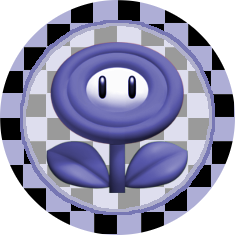 The Flower Cup is the second cup of the Nitro Circuit, and thus the second cup of Mario Kart. The cup serves as an introduction to the more advanced mechanics of the game, having four courses that are often deemed as some of the easiest courses of the game. The four courses present in the cup are "Sherbet Creek", "Daisy Temple", "Goom Alley" and "Peach Ridge".
Sherbet Creek
Sherbet Creek
Staff Ghost
2:46:846 by Nin★TakeMiya
Wi-Fi
Available
Laps
3
Daisy Temple
Daisy Temple
Staff Ghost
3:01:101 by Nin★Ito
Wi-Fi
Available
Laps
3
Goom Alley
Goom Alley
Staff Ghost
3:11:233 by Nin★Obayashi
Wi-Fi
Available
Laps
3
Peach Ridge
Peach Ridge
Staff Ghost
3:15:056 by Nin★Tatsuya
Wi-Fi
Available
Laps
1