Mario: Dance Floor Paranoia
Developer(s)
Pokeyfan49
Publisher(s)
Platform(s)
Nintendo Wii U
Release Date(s)
20XX
Mode(s)
1 Player, 2-4 Players
Genre(s)
Breakdancing
Mario: Dance Floor Paranoia is a Mario game for the Wii U. In the game, the player controls various characters across Shroom City in the Campaign mode; or can breakdance with some of Nintendo's most famous stars in Multiplayer mode.
Gameplay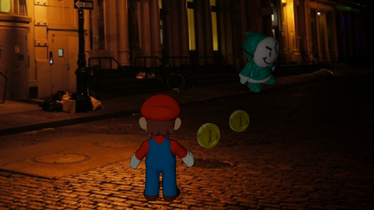 The game's Campaign mode is very cinematic, resembling Hideo Kojima's Metal Gear Solid series. In the story, Mario is a hard-nosed factory worker who lives with his wife, Birdo, in Shroom City. Birdo is pregnant, and Mario needs to do something to pay the bills. This is when he stumbles across the wonderful world of competitive breakdancing. The Shroom City segments control in a Super Mario Galaxy-type style, while the breakdancing segments take advantage of the Wii U's motion sensor control. The game can also be played with a Wii Remote. Along with Mario, players also control other characters in Campaign mode, such as Birdo, Sonic, and Madotsuki (from popular doujinsoft game Yume Nikki), who is in the game for some reason.
Multiplayer mode is more simple. The mechanics are very similar to Super Smash Bros., in that up to four players can select characters. After the characters are selected, a dance stage is chosen along with music. Whoever wins the match gets a point, which is recorded for the session. There are extra modes and specifications that can be unlocked as the game progresses.
Characters
Available from start
Unlockable
Stages
Available from start
Shroom Warehouse
Shroom City Streets
KFC
Rogueport
The Nexus
Unlockable
Twilight Town
White Desert
Old Block Factory
Hotlands
Soundtrack
The game has a sexy IDM/Psytrance/Electronic/Funk/Soul soundtrack. It's pretty much the best game soundtrack ever.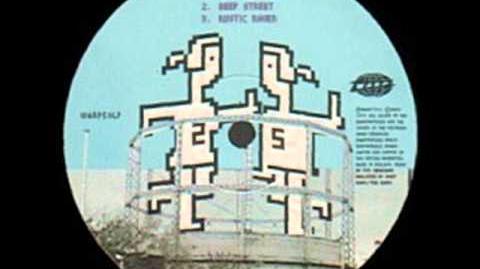 Squarepusher- Coopers World
Shpongle- Shpongle Falls
John Lennon- Imagine
The Dead Texan- Glen's Goo
Undertale OST- Bergentruckung/ASGORE
The Winstons- Amen Brother
Boards of Canada- Turquoise Hexagon Sun
Les Rallizes Denudes- Night of the Assassins
Sonar vs. Muslimgauze (Just the entire 22-minute album as one track)
Curtis Mayfield- Move On Up
Isaac Hayes- Walk on By
of Montreal- The Past is a Grotesque Animal
Gallery
Trivia
The game garnered controversy due to Donkey Kong's only voice clip being "Me Donkey Kong. Me Dance". This voice clip played every time the player pressed a button whilst playing as Donkey Kong, very loudly. This was acknowledged by the game's creators, who released a fix patch. However, this only made the voice sample louder.
Six of the game's twelve included songs are over eight minutes long. This can cause 2-player breakdancing matches to become exhausting. The game suggests that the players take a break after every twenty minutes of gameplay.