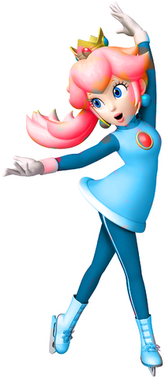 Mari is a fanon character by Mrboy90. She first appeared in Super Mario Baseball Sluggers Extreme!
Super Smash Bros Description
Mari is Peach's little cousin who likes to play with Luigi behind Daisy's back. Mari can be fussy sometimes, like over which if Mario or Luigi is older. She also hates Bowser for captiving her cousin all that time.
Trivia
Mari is short for Marianne.
Mari's hair was blonde in early artworks of development.
Ad blocker interference detected!
Wikia is a free-to-use site that makes money from advertising. We have a modified experience for viewers using ad blockers

Wikia is not accessible if you've made further modifications. Remove the custom ad blocker rule(s) and the page will load as expected.