Luigi's Masion: Undead Mayhem
Platform(s)
3DS, Wii, WiiU
Release Date(s)
Late October 2016
Mode(s)
All - Single-Player, Multi-Player

Only 3DS - Download Play, Wireless Play, Single-Player, Multi-Player

Age Rating(s)
RP
Genre(s)
Mario
Luigi invites his friends over for a party at his mansion because all the ghosts went away. That's what Luigi thought. King Boo plus 5 other Boos were there with those people in but they were in an attic.
"I will not be hesitated by this coward plumber!" King Boo said hesitated.
"Sir! I have heard there are more than 2 people here sir!" Corporal Scare said. Then King Boo had a scary but genius plan.
"I will turn all but E. Gadd an Luigi into zombies! Call King Bowser for his un-dead troops! This will work." So that night, the friends all became zombies but, Mario fought back! So that night, 3 people shivering in a zombie infested mansion, but they had a chance. "Let's a go!" Luigi shouted. He gave them Poltergusts 6000 along with himself. This was war.
Game Starts Here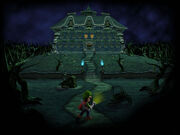 Luigi's Mansion     Boss: Dry Bowser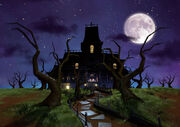 Mystery Mansion   Boss: Polterruff

Merlee's Mansion  Boss: King Boo (1)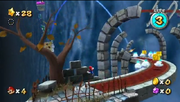 Haunted Hideaway  Boss: Boolossus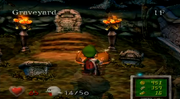 Ghoul Graveyard  Boss: Zombie Toad, Bowser Jr.( Only if well is opened and from this, you go to Boo's Palace)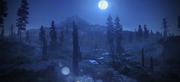 Bomb Boo Battleground  Boss: King Bomb Boo, King Boo (2)