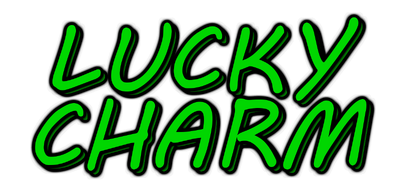 Logo created by .snickedge (t∣b∣c)
---
Lucky Charm is a 2016 chapter-based story released by TheFoxyRiolu (t∣b∣c), mostly as a backstory for his most well-known character, Lucky. Lucky Charm is a 12 chapter story that follows Lucky, his friends Karis and Shudi, and new ally Felix, as his initial "grand adventure" to figure out who casted a curse on him as a child ends quickly and is replaced with an attempt to end a war effort.
The game is written very similarly to Fantendo - Genesis.
Characters
Story
Chapter 1
A "grand adventure".
Chapter 2
Lucky meets someone important.
Chapter 3
Felix explains himself.
Chapter 4
Things become harder.
Chapter 5
It's time to lift the curse.
Chapter 6
The curse turns into the least of everyone's problems.
Chapter 7
Lucky tries to protect everything he cares about.
Chapter 8
A rescue mission.
Chapter 9
Lucky confronts his own feelings.
Chapter 10
The final battle begins.
Chapter 11
The war ends.
Gallery