Lucario Pharaoh Man and The Friends: Legacy of the Dragons/World Places
Comments

3
Share
Ad blocker interference detected!
Wikia is a free-to-use site that makes money from advertising. We have a modified experience for viewers using ad blockers

Wikia is not accessible if you've made further modifications. Remove the custom ad blocker rule(s) and the page will load as expected.
The World Places, also known as Locations are the area maps and territories in Lucario Pharaoh Man and The Friends: Legacy of the Dragons, that the player is in. Chihiro gives advice where they are, while there are also cities and villages that have side quests in which completed, an unique item can be obtained. Some places contains hidden unique items, obtainable. 
Country
Location
Continent
City
Chihiro's Observation
Zones


Easter Island

South East Pacific Ocean
South America
Hanga-Roa Village
"Ah, the marvelous Easter Island. It's our home after all, what bad things whould happend?"

The Rapa-House

Hanga-Roa Village

Hinga Jungle

Mauga Terevaka

Tangata Manu Caverns

Rano Raraku Ruins


Hong Kong

Southern Coast of China
Asia
Hong Kong Center
"The Energix Trio Homeland, in this place, resides the temple where Seiryu the Water Dragon rests."

Genhanten Restaurant

Port of Hong Kong

Lantau Isle

International Commerce Centre

Water Dragon's Shrine

Ten Thousand Buddha Monastery


China

East Asia
Asia
Beijing
"With various dynasties, China has won a respect in cultural perfections, it's a place you must visit!"

Beihai Park

Chun-Li's Training Grounds

Forbidden City

The Great Wall

Huangshan Mountains

Yuyuan Garden


Argentina

Near Chile
South America
Buenos Aires
"Some citizens are mean to you due to your chilean nationality, do they notice you're really from different countries in first place?"

Obelisco de Buenos Aires

El Trollito's Funhouse

Buenos Aires Botanic Garden

Monumental Tower

Kavanagh Building

Metropolitan Cathedral


Japan

East Border Asia
Asia
Tokyo
"Former homeplace of Mondo, me and others students. You can find our former memories here."

Destroyed Hope Peak Academy Ruins

Friendly Alliates Headquarters

Meiji Shrine

Tokyo Imperial Palace

Fuji Mount

Tokyo Tower
TBA
Chile Cities
Chile is a country located at the far south of South America and is the only country that it's able to be explored further, unlike other countries in which only have the general city.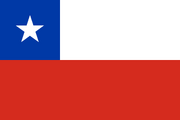 City
Region
Chihiro's Observation
Zones
Santiago
Metropolitan
"It's the big and main city of our beautiful country. Street Gangs are often seen, be careful."

Huelen Hill

La Moneda Palace

Plaza de Armas

Costanera Center

Central Station

High Hills

Faraway Zones

Peor es Nada
O'Higgins
"In the XIX Century, one of the heir of an old family recieved this lands, and said the words in resignation: "Peor es Nada", hence the name. It has rumours that it's cursed due to many creatures causing bad luck."

Old Townhall

Sánchez Echegaray Mansion

West Windmill

Abandoned Villa

Creatures Hideout
TBA