"Hello? Is anyone there? :<"


—Opening lines.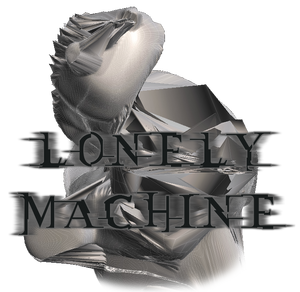 Lonely Machine is a original game by Exotoro. It follows you the player as you guide a AI of a little girl back to her father from inside the machine. It is the spiritual successor to Debutante.
Plot
Gameplay
On the screen is a hand and you need to type in directions for the girl to go to (left, right, north, south, east, west...) as well answer some questions she may have over the course of the journey. There are a total of 10 levels called Forests. Each Forest has a hole inside of it that leads to the next Forest.
During the loading for the next Forest, scientists will begin to talk to you and go over the data you've collected. You can converse with them as well and get some answers of your own.
Forests
Forest
Info/Questions

Robinson

FOREST ONE
The first Forest. Generally this is the easiest level and serves as a tutorial of sorts.

---

"Is anyone there?"
"What is your name?"
"What is your favorite color?"

Drago

FOREST TWO
The second Forest. A bit more tricky, but generally just get to the peak of the dragon shaped mountain and find the hole.

---

"Is there anyone else out there?"
"How old are you?"
"Why can't I see you?"

Sapphire

FOREST THREE
The third forest and the first to have some kind of color. There are a lot of spiky bits, so you'll have to remind her to not touch the spiky bits. Generally pretty easy.

---

TBA

Wave

FOREST FOUR
TBA

---

TBA

Tears

FOREST FIVE
TBA

---

TBA

Lost Girl

FOREST SIX
TBA

---

TBA

Unborn

FOREST SEVEN
TBA

---

TBA
Reception