PERMISSION NEEDED!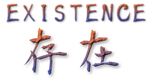 This is a fan-game created by Orange Productions. Please do not edit unless you are allowed to.


Super Smash Bros. Mania • Game Freak: HAX and the Textured Hero • Game Freak: Legend of the Sea • Fantendo Legacy: Legends Reborn
NO IMAGE AVAILABLE
Developer(s)
Publisher(s)
Release date
November 29, 2012
December 2, 2012
December 4, 2012
December 9, 2012
Genre
Action,
Adventure,
Recon,
Puzzle
Mode(s)
Single player
Multiplayer Co-Op
Rating(s)
Everyone 10 and Up (E10+)
Platform(s)
Media
Nintendo 3DS Cartridge
Lite (often stylized as LiTE or LiTe) is a recon-puzzle-action-adventure styled game for the Nintendo 3DS. The game features heavy amounts of recon, similar to that of the Ghost Recon series.
One night, David Rahsia, a normal spIon, who was taking a walk around the city of Hiretsuna. While David was walking past a grocery store, he peered in, thinking of a midnight snack. Right beside the Grocery Store was the Museum, and there was a small explosion. David ran to the museum to see what happened, and three very muscular men (who resembled animals) ran out of the museum carrying the Red Tiger Diamond, a diamond found in 1963 in the outskirts of Saskatoon, Canada. The Red Tiger Diamond was worth over $95 000 000 000 000 000, due to it being made of pure gold, ruby and crystal. Hearing about this, the S.P.P.A. (Super Powered Protection Agency) recruited him, to get that diamond back.
Playable Characters
Edit
David Rahsia and Mary Madmuck are partners, and Mary is David's teacher in combat. David Rahsia can only be controlled by Player 1, and is weaker then Mary. He is, however faster, and can crawl through certain areas. Mary can speak every language known to Humans, Animals, and 2 made-up ones. She has a photographic memory and is stronger then David. She can only be controlled by Player 2.