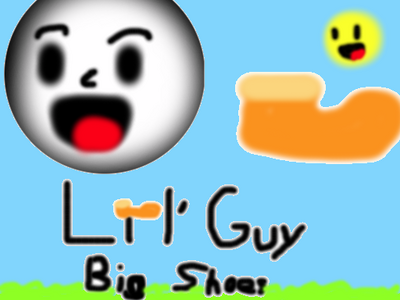 The Lil' Guy, Big Shoes series is a series of games by
Derpin' Great! Studios.
It is about Lil' Guy, a young boy, and his dreams of wear his father's large boots, gleefully stomping on flowers. It follows a similar approach to the
Mario series
, expect there is a "Dirt In The Shoes Meter"= the more it fills, the slower you go and weaker you jump. To clear it, you must checkpoints in the stage. It currently has one game,
Lil' Guy, Big Shoes (game)
.
Ad blocker interference detected!
Wikia is a free-to-use site that makes money from advertising. We have a modified experience for viewers using ad blockers

Wikia is not accessible if you've made further modifications. Remove the custom ad blocker rule(s) and the page will load as expected.