LOL.pc DUAL
Developer(s)
Publisher(s)
Platform(s)
nothing
Release Date(s)
September 12, 2004
Mode(s)
Start game Insert CD attach CD attachment
Age Rating(s)
Genre(s)
Video game
Media Included
CD card
The LOL.pc DUAL™ is a handheld game system competing with the DS™. The side of it next to the buttons is the adapter for the GameStation™ cartridge and LOL.pc™ CD attachment.The GameStation cartridges work like the original Gamestation with 4 b&w colors when the new system has 263 colors.
Games
There are no games yet. But edit this page and put the page on here with the name and boxart.
Here's the boxart
I know it sucks.
Expansion
The gamestation adapter is nothing special unlike the LOL.pc CD that attaches on to the system
Here's what it looks like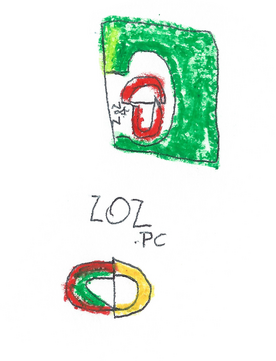 It plays movies in hi color because this baby has over  595 colors