LAK Gaming is a sub-company of LAK(parent company) which develops video games. This company was founded by: Liam2503. This company is still currently hiring workers.
LAK Gaming

A sub-company of LAK. (formerly known as LAK Interactive)

Type of Company
Game Development Company
Founder(s)
Liam2503
Founded at/in
1993(as LAK Interactive)

2013(as LAK Gaming)

Defunct at/in
N/A
Headquarters
New York, New York, U.S.A.
Owner(s)
Liam2503
No. of Employee(s)
Currently Hiring (N/A)
Predecessor
LAK Interactive
Parent Company
LAK
Employees:
CEO, Founder: Liam2503
Development Team #1:
Team Head:
Developer 1:
Developer 2:
Developer 3:
Development Team #2:
Team Head:
Developer 1:
Developer 2:
Developer 3:
Advertising / Web Development Team:
Team Director:
Developer:
Designer:
Produced Games:
N/A
In-Development Games:
| Game Title | Systems For | Game Image | Description | Development Status |
| --- | --- | --- | --- | --- |
| | Nintendo Wii U, Nintendo NX | | Tomodachi Life: Duo Livelyhoods is the sequel to Tomodachi Life remastered in HD. | Under Development |
| Animal Crossing: Open Skies | New Nintendo 3DS, Nintendo NX | | N/A | In concept stages |
Games (by LAK Interactive (1993-2002)):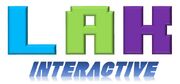 MasterMind: 1994 - Super Nintendo Entertainment System

A Sudoku Game
Pik-Blok: 1995 - Super Nintendo Entertainment System
A Picross Game
Musical Masterpiece: 1996 - Nintendo 64 / Sega Saturn
A song creation tool. Co-developed with Yamaha Music Corporation.
Bottled-Thief: 1999 - Nintendo 64
A game where you play as a thief exploring the houses or various people to retrieve the hidden secret messages. You must complete each level within a given time limit. If you get caught enough times the police will arrest you alongside your gang and you will have to start the game over.
Galaxy Bash: 2001 - Sega Dreamcast / Nintendo 64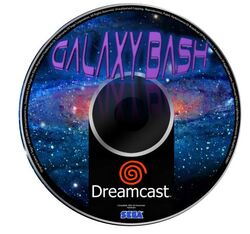 A game where you take care you galaxy by ensuring each planet has it's required resources and that their inhabitants can travel from planet to planet safely. (Last game produced before LAK Interactive closed down in early 2002).
NOTE: You can apply for job in the comment section.
Ad blocker interference detected!
Wikia is a free-to-use site that makes money from advertising. We have a modified experience for viewers using ad blockers

Wikia is not accessible if you've made further modifications. Remove the custom ad blocker rule(s) and the page will load as expected.