All the expansion packs of the Koopalings game.
V. 012

Differences
Jacob have more Magic now.
Additions
Peach's Castle as a playable stage.
Hyper Goomba and Kamikaze Goomba as minions.
coming soon more additions
Super Koopalings RPG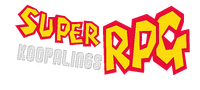 Additions
Bowyer, Mack, Yardovich, Axem Rangers, Smithy as a playable characters.
Added a Story Mode.