Ad blocker interference detected!
Wikia is a free-to-use site that makes money from advertising. We have a modified experience for viewers using ad blockers

Wikia is not accessible if you've made further modifications. Remove the custom ad blocker rule(s) and the page will load as expected.
Kirby: Reign of Waddle Dees
Developer(s)
Everyone's a Critic Productions
Publisher(s)
Fantendo
Platform(s)
Nintendo 3DS, Wii U
Genre(s)
platformer
Release Date(s)
April 22, 2013 (NA)
April 30, 2013 (elsewhere)
Mode(s)
Single-player, Multiplayer (co-op)
Age Rating(s)
ESRB: E
PEGI: 3
Media Included
Nintendo 3DS Game Card, Wii U Game Disk
Kirby: Reign of Waddle Dees
(commonly known as Kirby vs. The Waddle Dees) is a Kirby game for Nintendo 3DS and Wii U. It will be released in the beginning of Q2 in 2013. It is known as Kirby: Revenge of the Waddle Dees in PAL regions.
Story
Kirby is running away from King Dedede after smashing a pie in his face (flashback not shown). Though with King Dedede's castle unguarded with only Waddle Doo and a bunch of Waddle Dees - including Bandanna Dee - in the castle, Dark Mind comes out of the sky, hypnotizes the Waddle Dees, and tells them to destroy Kirby, and the Waddle Dees exit the castle. Waddle Doo was hypnotized as well, only to be ordered by Dark Mind to sweep the floors.
Gameplay
Kirby: Reign of Waddle Dees has the 3D look of Kirby's Return to Dream Land, Mix Abilities from Kirby 64: The Crystal Shards and Kirby: Squeak Squad, and the sole purpose of imagination. Where Waddle Dees roam, you save the day and rid Pop Star of evil! There are 5 Levels with one boss in each, like in every Kirby game, other than Kirby Air Ride. Kirby is the only default character for player 1, so the player must defeat a Boss to unlock a character or two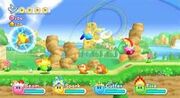 .
Characters
Playable Characters
Keeby (Yellow Kirby)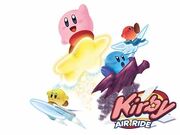 Helpers
Friends
Non-Playable Characters
Mid-bosses
Bosses
Certain Enemies
Dark Mind
Items
Warp Star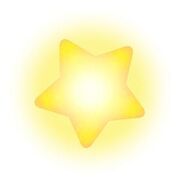 1up Powerup
Maximum Tomato
Copy Abilities
Normal Copy Abilities
Beam
Cutter
Fire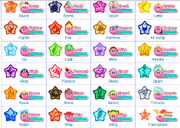 Hammer
Ice
Leaf
Needle
Parasol
Spark
Spear
Stone
Sword
Water
Whip
Wing
Super Abilities
Flare Beam
Grand Hammer
Monster Flame
Snow Bowl
Ultra Sword
Limited-Use Abilities
Cook
Crash
Light
Mike
Paint
Sleep
Levels
Green Greens
Cookie Country
Vegetable Valley
Rock Star
King Dedede's Castle
Bosses
Whispy Woods
Lololo and Lalala
Kracko
Dyna Blade
Dark Mind (summons Waddle Dees and Waddle Doo) (Waddle Doo still summons Waddle Dees, making Dark Mind the Hardest Boss to defeat in Kirby Fanon History, but there is a way...)