King Taco is the leader of Salsh.
King Taco
Full Name
King Taco
Current Age
100,650,500,308
Gender
Male
Location
Salsalin
Current Status
Alive
Class
bosses, kings
Affiliation(s)
Koopa Team, Goomba Team
Family and Relations
King Koopa
Main Weapon(s)
Taco Tanks, Cannons
Ability/ies
Shooting Taco Pieces, Killing Evil Buritos in one hit.
Vulnerable To
Water
Alias(es)
King Koopa, Goomboss
Latest Appearance
Mario Bros 2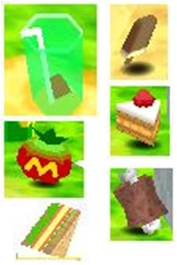 His Army
King Taco has a massive army. This is his army:

The King Him Self
Prince Taco
Buritio
Taco
Mexican Hat
Salsa
50,000,000 taco tanks
60,000,000 burito tanks
Shotgun Tacos
Pistol Tacos
Rifle Tacos
Missle Tacos
Burtito Bomber Man
Burito Cooker
Burito Soldiers
Dumbest Burito
Aiplane Burito
Airplane Taco
Stats
His Stats are:
Attack: 90
Defence: 50
Speed: 30
Story
King Taco was born in 134. He lived and was educated in Solane High School. He graduated and became a doctor. He siezed control of Salsh in 1098 and became the Empernor. Later, he joined the Koopa Troop. He was mutanted and later left Koopa Troop to control Salsh again.
Likes
Food: Tacos, Buritos
Transportions: Taco Car
TV Show: ????????????????
Ad blocker interference detected!
Wikia is a free-to-use site that makes money from advertising. We have a modified experience for viewers using ad blockers

Wikia is not accessible if you've made further modifications. Remove the custom ad blocker rule(s) and the page will load as expected.