K. Rool Keep is an adventure stadium in the game Mario Rugby. It is the twelfth stadium in Story Mode.
Appearance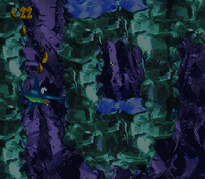 The stadium is an ice type and is based off of a part of King K. Rool's lair from Donkey Kong Country 2: Diddy Kong's Quest. The course is very rigid and very hard to move across. The course often changes shape and falling ice shards acts as hazards. There are no stands or audiences.
Role in Story Mode
K. Rool Keep is the twelfth stadium in Story Mode. Kritter and King K. Rool are battled here.
Ad blocker interference detected!
Wikia is a free-to-use site that makes money from advertising. We have a modified experience for viewers using ad blockers

Wikia is not accessible if you've made further modifications. Remove the custom ad blocker rule(s) and the page will load as expected.