---
First on our agenda tonight, The Temple of Void. The second title in the Temple (series) which was first established with the Tropicon hit, The Temple of Dreams. There are a lot of characters in this game, and we're working on it a lot behind the scenes. However, we want to do something different with the game compared to the previous installment, and we want to make the game seem more of a highlight of the Pacifico library than just a standard title. The game is going to be reinvented and worked on daily until everything has been finalized and can finally be published for the public. We are thinking about combining it with one of our other titles, Karmatic Revolution, and make it play more like a traditional RPG such as Fire Emblem or Summon Knight, but we don't just want to make a carbon copy of those titles, so there will be hack and slash elements in the game as well to try and change up the formula. For the mean time, here are a few new characters you can see in these titles:
Expect more details on these characters to come very soon through the page.
---
Super Smash Bros. Millennium is our highly anticipated spiritual successor to Super Smash Bros. for Nintendo 3DS and Wii U. A lot of new ideas for the game are coming into play every day. We're hoping for this game to have the most content out of any smash game on the sight, and whilst that is a big goal especially with the giants such as SSBV, we are going to try our hardest nonetheless. The game will also have one of the biggest rosters out of any Smash Bros. game to date, and will have an extensive roster of characters from main titles and also feature some from more obscure titles. We take pride in bringing the oddballs back into somewhat relevancy through adding them to our roster in the game, and I hope you all look forward to see what we have in store. Speaking of oddballs, here is a new character reveal!
Whilst this is the older version of our splash screens - we're remaking all of them in the future - Twinrova joins the battle in Super Smash Bros. Millennium! Hailing from the Legend of Zelda franchise, we knew that with such a big title it would be harder to implement character which aren't as requested by the public, but we decided that since the Legend of Zelda series is adored as much as it is, it would be nice idea to implement one of the lesser requested characters, that one being Twinrova! She can use a lot of ice and fire powered attacks, and they can sometimes make the enemy catch a status condition (either burn or freeze - a feature implemented by the Pokemon franchise). We're excited to see where we can go from here with the character roster, and we hope you're all excited as well!
---
Now you may be wondering, "why are you doing a segment on your console?" Well that's because we have a lot of new features to discuss with you all today. First of which is our Classics Library. We first introduced the Classics Library in our December update, and a lot of users of the console have been wondering what its use will be, so we're here to explain it. Titles from older consoles which are adored by the public will be added to the Classics Library, which can be downloaded for a cheap price. This feature allows us to bring more games out to our users and so they can enjoy their older games as well as their newer games. So far, we have a lot of titles planned to be released with our January update, which you can find very shortly in the store. There will be titles coming from various franchises, such as Earthbound and Bayonetta. Also, all the titles from the Tropicon system are going to be released onto the Pacifico's Classics Library as well, including the fighting hit Radioactive.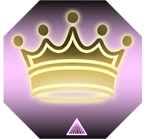 Next, we have a new feature to announce. Pacificards! They are special cards that you can purchase which will unlock special content in some of our titles, some rare cards will be bundled with games at release which will be able to be used immediately with the game you've purchased. You can scan them on the Pacifico Controller, and they're added directly to your Pacificard Gallery, which makes it easier for users who lose them, as you won't have to scan the card every single time you want to use it. However, we also know that fans of our works do like to have more physical products available to them as well, so we will be releasing Pacifigures as well, which are collectable figurines that play a similar role to Pacificards. More information on Pacifigures will come soon, but as for Pacificards, we will be releasing them right after this presentation, so you can buy them from your local store or online very soon! Here's an example of what a Pacificard looks like: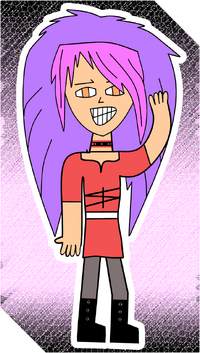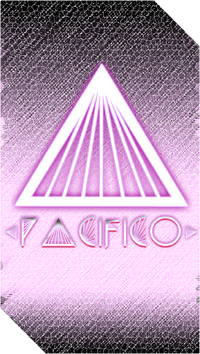 ---
We have some news that may disappoint fans of our upcoming fighting game, Vermilion Extinction. I'm afraid the project is being cancelled, this is because we haven't been entirely honest on our true intentions with the game. You see, Vermilion Extinction till this date has just been a codename for a different project that we are making, and it's time to reveal this project to the public...
That's right, it's actually Radioactive Remastered. The second title of the Radioactive series that will be released exclusively onto the Pacifico platform sometime this year. All the characters that have been revealed so far are a part of this game's extensive story. As we delve deeper into 2016, a lot more characters will be revealed for the game, and there are also a lot more original characters in this game than the previous installment, if you haven't seen them already, here are some of the sketches of characters in the game.
Everything is going to be reworked on account of this reveal, and we're very excited to see how fans will enjoy the long awaited sequel to the fighting game which kickstarted our career in this industry. We thank you all for attending our first direct by us, and we're positive it won't be the last!
---
Ad blocker interference detected!
Wikia is a free-to-use site that makes money from advertising. We have a modified experience for viewers using ad blockers

Wikia is not accessible if you've made further modifications. Remove the custom ad blocker rule(s) and the page will load as expected.