Chapter 13

There are several guardians of Doodleland. Each protects a certain element or object. Often they are shown as background characters, but some are main characters.
Treena
Main article:
Treena

Treena is an Nature Guardian. She can create trees and plant life, and communicate with most animals.
Quorra
Main Article:
Quorra

Quorra is an Rock Guardian. She create and destroy any size of rock, as well as change it's proprieties.
Relia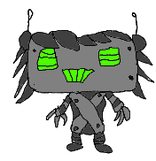 Relia is an Robot Guardian. She can program, reprogram, and corrupt most robots.
Panilla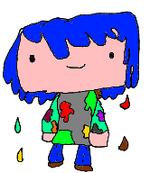 Panilla is a Paint Guardian. She is often found painting using her hair, which has an array of colors despite looking blue. She can also make anything a different color (except maybe the Dark Scribble).
Naru
Naru is a School Guardian. She has the ability to turn human, and is often trying to teach younger guardians.
Lily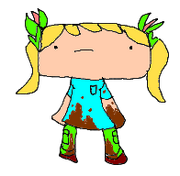 Lily is a swamp guardian. She likes to play in the mud. She uses sharp bladed lily pads as weapons and can create murky swamp water and trees.