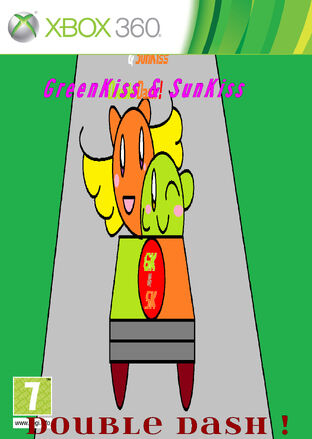 Again a new games from Zentech Studios, for this time, this is a XBOX 360 racin' game ! He are the second games from All-Star Squad Adventures games series.
Racin' Game from XBOX 360
A new games from Zentech Studios, a racing game like Mario Double Dash, or Mario Kart 7. He takes inspirations for one of part of All-Star Squad Adventures, when you need to win the Gravity Zero Brawl.
Story
The Story begins into the Space-StarsShip, GreenKiss receive a message from Jennyfer, her girlfriend ;
" Hi Green-kun ! I have good news for you & your friends, the Racing Brawl from the Gravity City will be begins ! This is a luck for you to be more fast & famous ! I waiting you in front of the City Gates !  
                                      From Jenny-swan     "
More to come...
Ad blocker interference detected!
Wikia is a free-to-use site that makes money from advertising. We have a modified experience for viewers using ad blockers

Wikia is not accessible if you've made further modifications. Remove the custom ad blocker rule(s) and the page will load as expected.