Grassy Plains is the first world of Super Mario World U. The world is very similar to Acorn Plains and features a Hammer Bro. as the enemy course. There are a total of 10 levels in the world. Grassy Plains-5 has a secret exits which takes you to Autumn Woods.
Levels
Grassy Plains-1 The Great Valley
The first level or the game. Grassy area with many pipes and the Super Acorn.
Grassy Plains-2 Boulder Caverns
An underground cavern with lots of tunnels.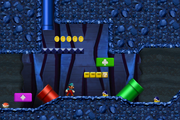 Grassy Plains-3 Grass Ledge Steppes
Grassy Plains-A Pipeland Hills
Grassy Plains-Fortress Reznor's Mortar Tower
Grassy Plains-4 Mushroom Skies
Grassy Plains-5 Beetle Bridges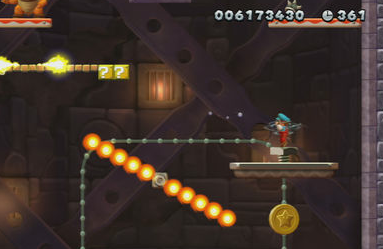 Grassy Plains-6 Cheep-Cheep Lake
[[Iggy Koopa|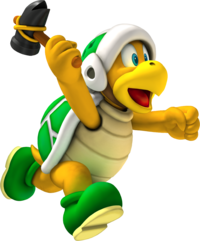 ]]
Grassy Plains-7 Paratroopa Way
Grassy Plains-Castle Iggy's Throwback Castle
Enemies Introduced