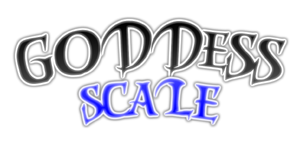 Goddess Scale
(full name Goddess Scale Review System) is the latest review system created by
Athena
(t∣b∣c)
, following the outdated
Duck Soup Reviews
.  The system has the approach of attempting to seek out positive and negative traits in articles, giving both praise and (hopefully) helpful criticism to the user.  As of September 19th, 2016, it is
open
.
Overview
Athena soars through space from Uranus to check out your article. She'll sprinkle your articles with white stars that represent positive aspects, but also probably red stars that represent negative aspects. When she's done, she'll scientifically convert the stars into a percentage score, and then leave Earth to make the very long and obnoxious journey back to her home planet: Uranus.
But hey if you want to grab her by the legs and tell her that her review is wrong, she'll be listening! She might make changes to her review depending on what she thinks of the counterpoints. After that, she will leave again!
Reviews
Pending
This is where you post your project for me to review! However, please follow the guidelines below so you know what you should put up and what you shouldn't!
Please be aware that I will review anything that is an article; I will not review art or blog posts or whatever crazy ass scheme you have in your head probably. Articles I will review include games, fictions, television shows...
Also, please no joke articles, unless they're built with a level of seriousness, such as Mintendony XGamePlay 1800.
I won't re-review any articles unless they've had severe changes. This is so that I don't waste time reviewing the same article all over again!
Try to have your article be a reasonable size; I won't review stub articles. I'd actually appreciate if your project was complete, near complete, or far in development, but I can also review new articles too.
Only one article at a time!
Inbox: 4 / 4 (FULL)
DO NOT REQUEST IF THE INBOX IS FULL, IT'S TO TRACK HOW MUCH I HAVE TO DO.
List your article below this header
Please know that it may be a while before I get to reviewing sometimes.  The reviews are often long and exhausting to make, and I'm a kinda slacker, so sorry if it takes a bit for me to review your articles!
Trivia
The stars system is loosely based off the system Syi-View ran off of.
Ad blocker interference detected!
Wikia is a free-to-use site that makes money from advertising. We have a modified experience for viewers using ad blockers

Wikia is not accessible if you've made further modifications. Remove the custom ad blocker rule(s) and the page will load as expected.