This article belongs to Transparent Interactive and the company's owner StarYoshi (t∣b∣c).
Please don't edit this page without permission unless you're fixing grammatical or spelling errors.
Thanks, enjoy the article!
The creator of this page does not speak English as a first language, so it may contain grammatical/spelling errors. As a reader, please feel free to make corrections as needed.




Developer(s)
Generation
9th Generation
Release Date(s)
2017
Units sold
N/A
CPU
Hexa Core T2-CPUFV
GPU
T2-GPUFV
Predecessor
Successor
None
The Glassbox is a video game console created by Transparent Interactive and the successor to the Dreamstation Plus. The system was revealed at Fantendo Holiday Showcase 2015 and will be released in 2017.
History
The consoles development began in Summer 2015 under the codename Project Glass. The concept was to create a console that is way more powerful than its predecessors (Dreamstation and Dreamstation Plus) and uses a more simply designed controller. The result of this concept has been presented at Fantendo Holiday Showcase 2015 with the new name Glassbox. The console's release is planned for 2017.
Games
If you want to develop for this console, just ask StarYoshi (t∣b∣c). Any article with the category "Games for Glassbox" will be automatically listed here.
Hardware
Console
TBA
Bundles
TBA
Specs
| | |
| --- | --- |
| CPU | T2-CPUFV Hexa Core @4,2 GHz |
| Memory | 8 GB DDR3 |
| GPU | T2-GPUFV @1024 MHz |
| Data Storage | Depending on bundle (8 GB reserved for system data). |
| Operating System | Glassbox Polygon |
| Graphics | 1080p @60 fps |
| External Ports | 1x HDMI, 1x Multi-AV, 1x SCART, 1x AC Power Supply, 4x USB, 1x SD Card, 1x Micro SD Card |
Controller
The console's controller is called the Glassbox ConPad, it connects to the console wirelessly, but has to be placed into the docking station for charging the battery. The controller supports motion controls via a gyroscope and an accelerometer and includes a touchscreen on the front.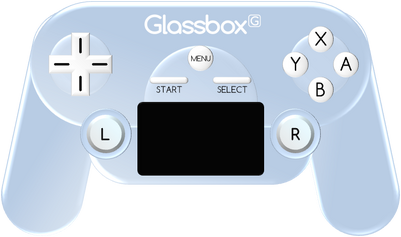 The ConPad features the following buttons/controls:

Software
Glassbox Menu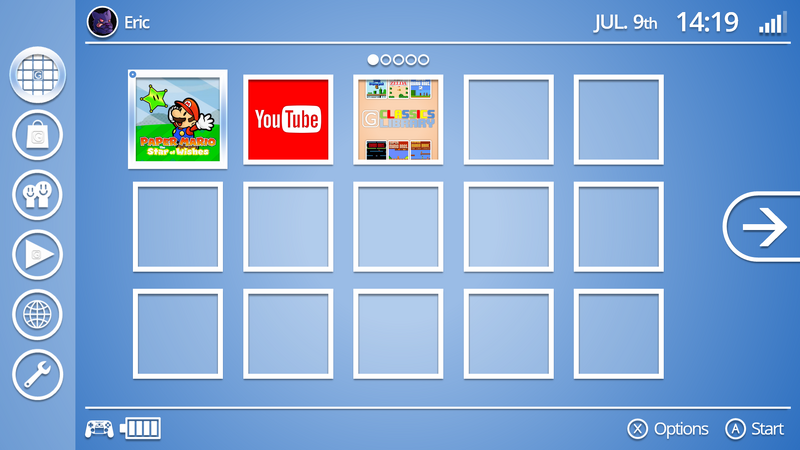 The Glassbox Menu is the console's main screen and allows you to launch games and several applications. A small bar at the top of the screen displays information such as the Wi-Fi status, notifications, time and date and your Glassbox.net account.
Pre-installed apps
The Glassbox features pre-installed apps, such as the following:
Glassbox Store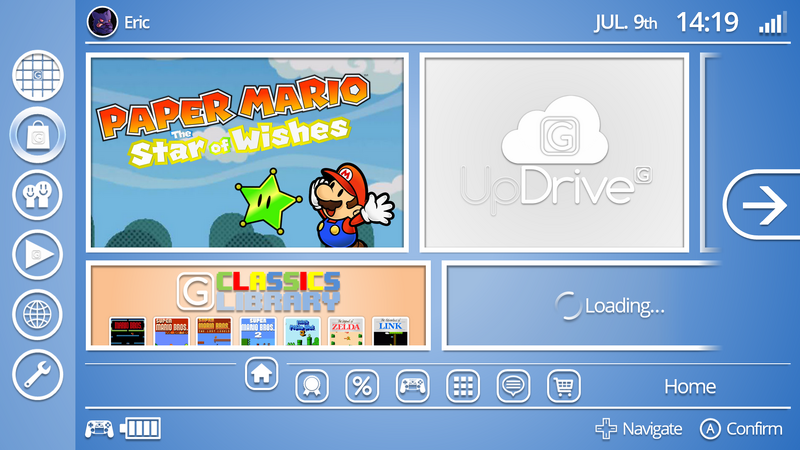 The Glassbox Store is the console's digital market place and allows you to purchase downloadable titles and several applications. A Glassbox.net account is required to use it. Funds can be added via credit card or gift cards.
Glassbox Plaza
Glassbox Plaza is the console's social network similar to Miiverse. More information is coming soon.
Internet Browser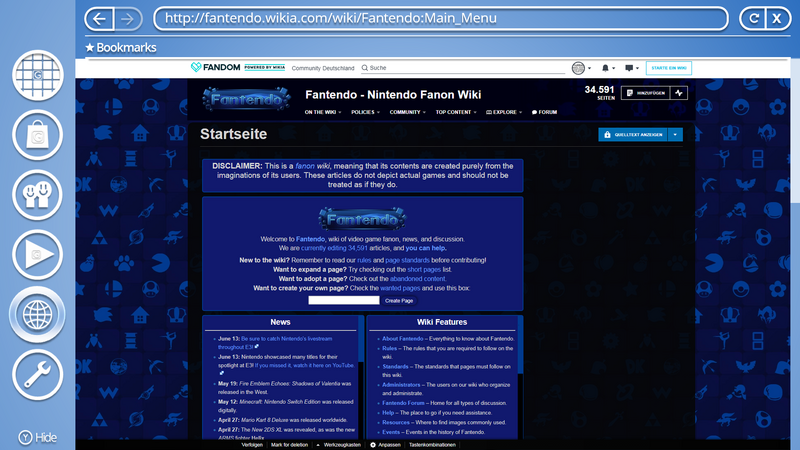 The Internet Browser lets you view websites on your Glassbox console. You can scroll though the internet with your controller.
Glassbox Play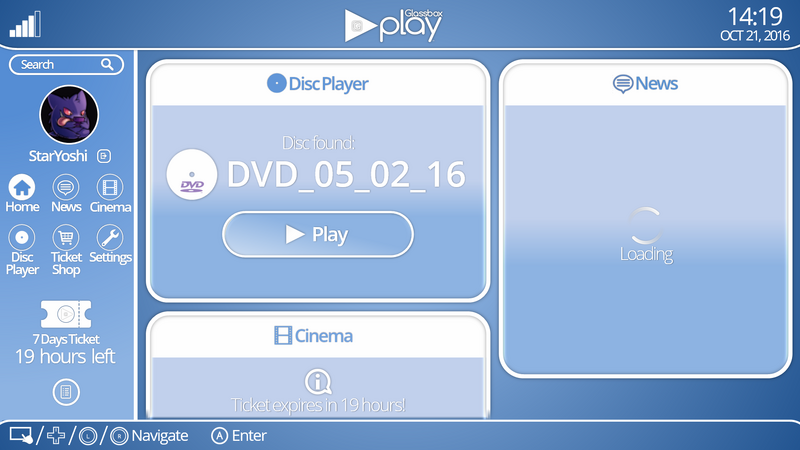 Glassbox Play is a media library service which allows you to watch television shows and movies (Cinema) and play DVDs and Blu-ray discs (Disc Player). While the Disc Player is free, the Cinema feature requires a ticket to be accessed. A Glassbox.net account is required to use this app.
Glassbox.net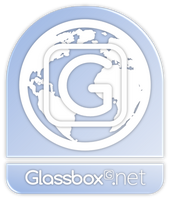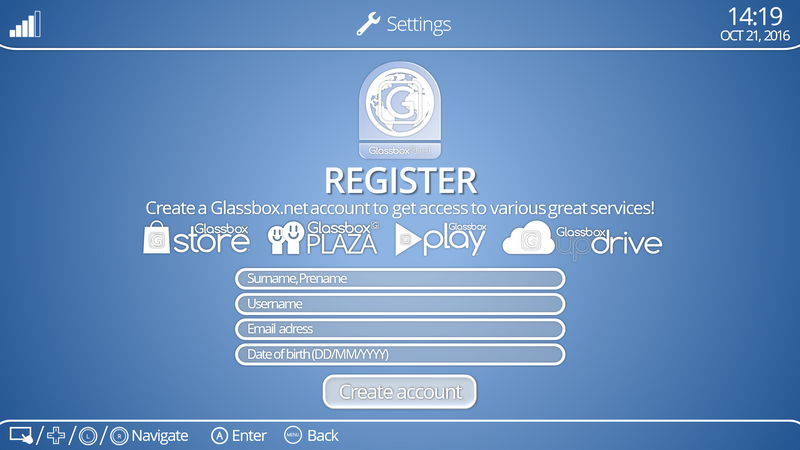 Glassbox.net is the console's online service which provides online functionality for games and service apps and also includes the account system. A Glassbox.net account is required for almost all services on the console (Store, UpDrive, Plaza, Play, etc).
Gallery
Ad blocker interference detected!
Wikia is a free-to-use site that makes money from advertising. We have a modified experience for viewers using ad blockers

Wikia is not accessible if you've made further modifications. Remove the custom ad blocker rule(s) and the page will load as expected.