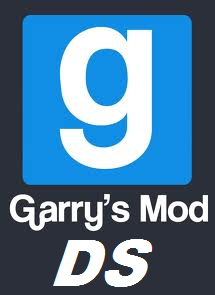 Garry's Mod DS is a portable DS version of the popular Garry's Mod game. It was developed by Valve and Prime Gaming for the Nintendo E-Shop. Like the real Garry's Mod, it requires a source game, such as Super Mario 3D World or Legend of Zelda: A Link Between Worlds.
Items
Gravity Gun
Face Poser
Model Manipulator
Fire Flower
Hero's Sword
Super Mushroom
Starman
Tanooki Suit
Super Leaf
Bow and Arrow
Crossbow
Crowbar
Machine Gun
Uzi
Pistol
Shotgun
Grenade Launcher
Bazooka
Slingshot
Bomb
NPCs
Goombas
Pirhana Plants
Koopa Troopas
Paragoombas
Koopa Paratroopas
Shy Guys
Mario
Luigi
Princess Peach
Link
Princess Zelda
Gibdos
Dodongos
Bowser
Ganondorf
Vehicles
Clown Copters
Horses
Limozines
Pick-Up Trucks
Garbage Trucks
Cadillacs
Convertibles
Monster Truck
Motorcycle
Fighter Jet
Gunship
Updates
Nintendo and Prime Gaming have both mentioned the possibility of future updates, although Valve has not revealed any information about updating it. There is a possibility NPCs from Valve games like Half-Life and Team Fortress 2 could be added in, but it is unlikely.
Ad blocker interference detected!
Wikia is a free-to-use site that makes money from advertising. We have a modified experience for viewers using ad blockers

Wikia is not accessible if you've made further modifications. Remove the custom ad blocker rule(s) and the page will load as expected.