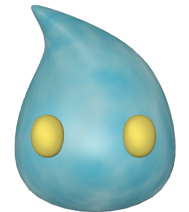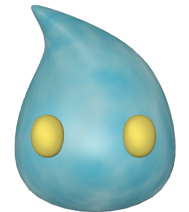 VOLT MONTH-VOLT!
Volt Month is here! And school is almost here too. But to make your lifes slightly better(or a lot worse) I am doing reviews on all of the Volt games, well most of them anyways. The series is quite popular and I recently got it for Series Swop Day. But is the first game worthy of the Volt title, or is it better then the rest? Let's jump right in, my fellow Sparklings!
Story
On a planet called Chicago, I mean Chargio, a species called sparklings play in Sparkville. An evil exile unleashes all hell on the planet except for a small one named "Volt". Always bullied, it is his turn to save the world!
Small and a bit confusing at first, but okay. It is really generic though, reminds me of Spyro.
7/10
Gameplay
Cool idea. This utilizes a system of taking over enemies. I like that idea and gives it a unique flair.
9/10
Enemies
All awesome. The descriptions are cool and sometimes even funny. Staff Grunt is my favorite.
Poor Pogo Grunt. D;
10/10
Worlds
All are based off of a flaw in human society. That's deep. I really like the idea of it and the worlds seem cool and give info about the game's bosses.
10/10
Trivia
Cool stuff. However, it explains things that should have their own section!
7/10
Conclusion
I think that was my shortest review yet. This game is so cool, but so short and barren. Sora said it best. It is a good game but it doesn't really deserve SA.
Cool but short. Read it anyways.
7/10
Hey, bros! Sign up songs here for the Mixtape. I listened to it while doing this review.
Ad blocker interference detected!
Wikia is a free-to-use site that makes money from advertising. We have a modified experience for viewers using ad blockers

Wikia is not accessible if you've made further modifications. Remove the custom ad blocker rule(s) and the page will load as expected.