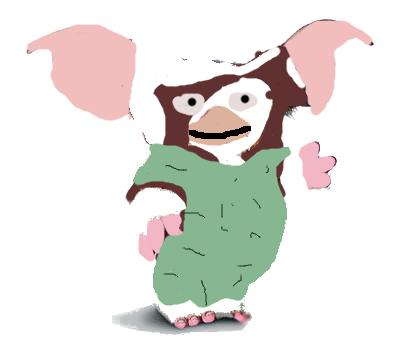 — Flaum, Sam Squad and Hood'ems: Rally Road Racing
Flaum is a Mogwai. He is the only one that can speak full English.
Appearances
Edit
In this game, Flaum is the ref. When the countdown ends, Flaum will shoot his gun, and the characters drive, and the race starts. When someone completes a lap, he will shout out their name, and what lap they just entered.
This game is the first time that Flaum is playable.
Flaum appears as an assist. He is actually, two assists. One of him, one in his ball form.
Flaum is German for fluff.