Game info
Finko 2 GCN Edition
Developer(s)
ClassicSonic Games
Publisher(s)
ClassicSonic Games (Licensed by Nintendo)
Platform(s)
Nintendo GameCube

Wii (Backwards Compatible)

Release Date(s)
2006
Mode(s)
Single-Player, Multiplayer, GBA Mode
Age Rating(s)
E for Everyone
Genre(s)
Action, Adventure, Puzzle
Series
Finko Series
Predecessor
Finko 2
Successor
Finko Battle Frenzy
Media Included
GameCube Optical Disk (56 Blocks)
Finko 2 GameCube Edition is a game based off the N64 game Finko 2. This remake launched on Nintendo GameCube in 2006.
Finko, not only does he have a new evil to face, but he also has new defense items.
Story
Finko was dreaming about happy places.....
BBBBBBBBOOOOOOOOOOOOOMMMMMMMMMM!!!!!!!!!!
Ouch.
What was going on? Finko had to find out. But how?
He had found a piece of map, just laying right on the floor.
Dr Wizzardborg was up to his evil plans again!
Now there was only one thing Finko and his brother, Kinko, could do.....
SAVE FINKOTOWN - AND THE WORLD!!!!!
Game Boy Advance
Finko 2: GCN Edition supports GBA!
Multiplayer Connection diagram (for wired)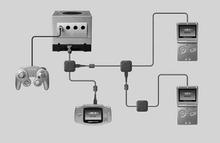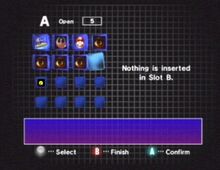 Multiplayer Connection diagram (for wireless adapter)
Game logo in Memory Card menu
Ad blocker interference detected!
Wikia is a free-to-use site that makes money from advertising. We have a modified experience for viewers using ad blockers

Wikia is not accessible if you've made further modifications. Remove the custom ad blocker rule(s) and the page will load as expected.