Fantendo:Fantendo World '12/Fusionfall - CN and Nintendo Collide
Talk

0
18,084pages on
this wiki
This is the page where Moonlight Studios will announce their sixth and final game, Fusionfall - CN and Nintendo Collide.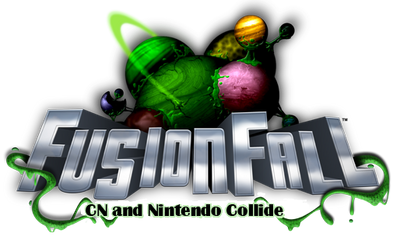 Fusionfall - CN and Nintendo Collide is a new game for the Neptune Z and sequel to Fusionfall. The game will include many new nanos, some new from the CN and all new from the Nintendo side. There will be many new locations and items. The method of fighting the fusions has changed slightly, as now they are fought in stages, rather than once. These stages will be in different lairs, but still part of one mission. The game still utilizes the medthod of collecting an amount of Fusion Matter to level up, instead of completing a nano mission. Guide Mission do not return, but downloads do. Climbing and Jumping are now more realistic and enemies are harder to defeat. Nano's can now only store 1 Power instead of 3.
Other new features include downloading your Mii, from a Nintendo Console and using it instead of a Fusionfall Character and the game also incorporates two different plots. One for offline and one for online. However, the online version doesn't have levels for missions, so all missions can be done whatever level your character is, however the levelling up still works in the same way.
Thanks, for listening to my presentation - Baby Yoshi (Talk).