Fantendo Super Sluggers is a game by Bomb Productions Games. Please do not edit except for spelling errors.
Story
Somewhere on RedYoshi's Island, a baseball tournament was being held. The prize was a golden baseball bat and ball and the honor of going up against Doomulus Grime in the ultimate baseball challenge. Many Fantendo characters signed up and put themselves in random teams to participate in the greatest baseball tournament in the history of Fantendo.
Characters
( * = Captain)
Teams
Unten Beorns
3.14 Pies
4.13 Antis
RedYoshi Eggs
BlackYoshi Shadows
YoshiEgg Shopkeepers
Litle P Pokemon
Ella Steel Shapers
McBoo Sprits
Oshtyo Meer Hues
Sinless Devils
Smile Ghostborns
PalmMan Robots
Fields
Inter-Universe Anti Universe Merge Federation
More to Come!!!
Gameplay
The gameplay is similar to that of Mario Super Sluggers.
Artwork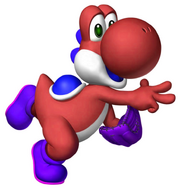 Ad blocker interference detected!
Wikia is a free-to-use site that makes money from advertising. We have a modified experience for viewers using ad blockers

Wikia is not accessible if you've made further modifications. Remove the custom ad blocker rule(s) and the page will load as expected.