Guaptain

Symbol
Universe
The Guap Squad
Court
Guap Court
Doppelganger
Buaptain
Appears in
The Guap Squad


Fantendo Smash Bros. Shattered
Fantendo Sports Resort

Debut
The Guap Squad (2015)
Finisher
Super Guap
This is the page regarding Guaptain's appearance in Fantendo Sports Resort; for Guaptain's main page, click here.
Guaptain is a member of the Blue Team. He was one of the first twenty characters to be revealed at E3. His "doppelganger" is Buaptain.
Background
While everyone else worries about The Threat and impending galactic warfare she poses, Guaptain is busy being a kid in a crazy world filled with shapes and evil robots. Good and bad aren't blurred lines for Guaptain, even as he blurs the line between living and dead. He came to the resort with a vacation in mind, but evil is up to no good, again! He's even got an evil clone!
Stats
| Stat | Bar |
| --- | --- |
| Strength | |
| Speed | |
| Stamina | |
Finisher
SUPER GUAP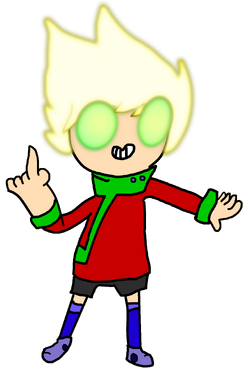 Guap eats a turkey leg and his hair glows, boosting all his stats to max.
Alternate Costumes
Name
Info

Ghost

250 Coins

Based off Guaptain's ghost form.

Laser Tag

250 Coins

Based off Amy's picture for the Guaptain Community Draw.

Mr. O

250 Coins

Based off Guaptain's arch nemesis Mr. O.

Guap Classic

250 Coins

Based off his classic look as seen in The Guap Squad.

Steven Universe Outfit

250 Coins

Based on Steven Universe from the titular show
Gallery
Ad blocker interference detected!
Wikia is a free-to-use site that makes money from advertising. We have a modified experience for viewers using ad blockers

Wikia is not accessible if you've made further modifications. Remove the custom ad blocker rule(s) and the page will load as expected.