Buaptain

Symbol
Universe
The Buap Squad
Court
Buap Court
Original
Guaptain
Appears in
Fantendo Sports Resort
Debut
Fantendo Sports Resort
Finisher
Super Buap
This is the page regarding Buaptain's appearance in Fantendo Sports Resort; for Buaptain's main page, click here.
Buaptain is a member of the Blue Team. He was one of the first twenty characters to be revealed at E3. His "original" is Guaptain.
Background
Buaptain is a experiment by A22 that uses some of Guaptain's modified DNA. He was codenamed "Little Boy" and was an biological atomic bomb. Buaptain escaped A22 during a breach with Synth, however Synth doesn't like to acknowledge him. Despite being the doppelganger of Guaptain, Buaptain has no real bad blood with him. He claims to be from the Nega World due to his active imagination.
Stats
| Stat | Bar |
| --- | --- |
| Strength | |
| Speed | |
| Stamina | |
Finisher
SUPER BUAP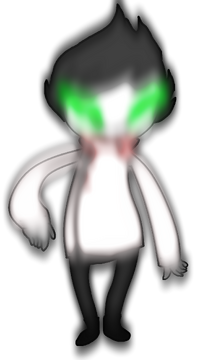 Buap eats a chicken leg and body gets crazy energetic with atomic energy, boosting all his stats to max.
Alternate Costumes
Name
Info

Guaptain Outfit

250 Coins

Based off Guaptain, his rival.

Enterprise Outfit

250 Coins

Based off the outfits seen on Star Trek.

Ness Outfit

250 Coins

Based off Ness from Earthbound.

Lucas Outfit

250 Coins

Based off Lucas from Mother 3.
Ballery
Ad blocker interference detected!
Wikia is a free-to-use site that makes money from advertising. We have a modified experience for viewers using ad blockers

Wikia is not accessible if you've made further modifications. Remove the custom ad blocker rule(s) and the page will load as expected.