Fantendo Smash Bros. Xtreme
Developer(s)
Publisher(s)
Platform(s)
Galaxy Cube
Release Date(s)
Unreleased
Mode(s)
Single Player, Online Multiplayer, Local Multiplayer
Age Rating(s)
Genre(s)
Fighting
Series
Fantendo Smash Bros. (series)
Predecessor
See Here
Successor
Here
Media Included
Galaxy Cube:Downlad
Fantendo Smash Bros. Xtreme is a game developed by Yolo Games as their first Smash game.
Roster
Only May 25, 2014 7:30:00 Until roster update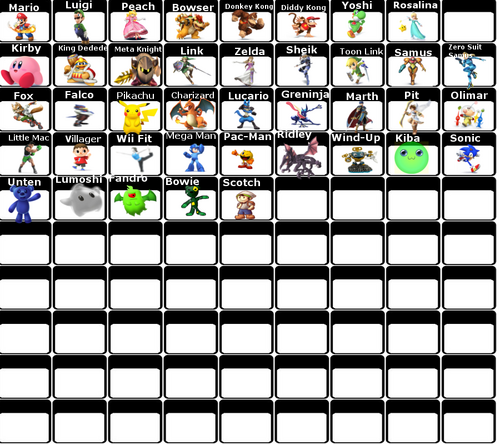 Any Complaints? We will delete and add fighters
Major Changes
Confirmations
De-Confirmations
Want to add a character to the roster?
Comment and it will join this poll:
Who Should Join The Roster?
poll updated every sunday DO NOT EDIT
Winners
So far: Eario Has won the poll
Trivia
Gasparo is a debated choice for the roster
It is debated if it is a Super Smash Bros. or Fantendo Smash Bros. game, for now
FennekinZ64 (Talk)
FennekinZ64's Stuff
Games

Yolo Games
NOTE:All the content in this dropdown is OUTDATED. see Galexial Gaming for more info

Characters
Other Stuff