Thu Mar 11
Hiro the Echidna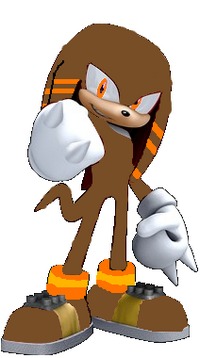 Hiro, a character from the Ultimate End series comes for the battle! Hiro's a very violent one, and expresses that in his moveset here at FSB:DS. He once lived in Gerudo Valley, and learned that life can be hard sometimes. He had a friend named Sir Lore, but we don't know much about him yet....----

Characters |Hiro


Sun Feb 28
The Control Room

Ah, the Control Room, a stage from, quite possibly, The Legacy of Oxus. Our favorite rabbit swordsman's blade, the Ystyle, rests in the background. What do you think that machinery does?----

Stages


Sat Feb 27
Karma

Karma has black hair, and she's always ready to fight! Karma's gotten a little famous recently, so she has appeared a lot in games. Although she's a strong character herself, doesn't she have numerous relatives.....???----

Characters |Karma


Sat Feb 27
Clyde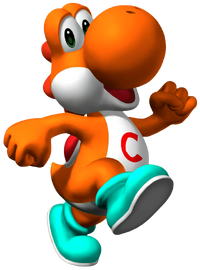 'I-it's Clyde? Yes, it's Clyde, from the Flame Series and it's sub-series, the Clyde Series. Clyde is everyone's favorite orange Yoshi, and one of several yoshi characters in the game. Clyde will deliver some powerful attacks!----

Characters | Clyde


Sat Feb 27
Chaos Emeralds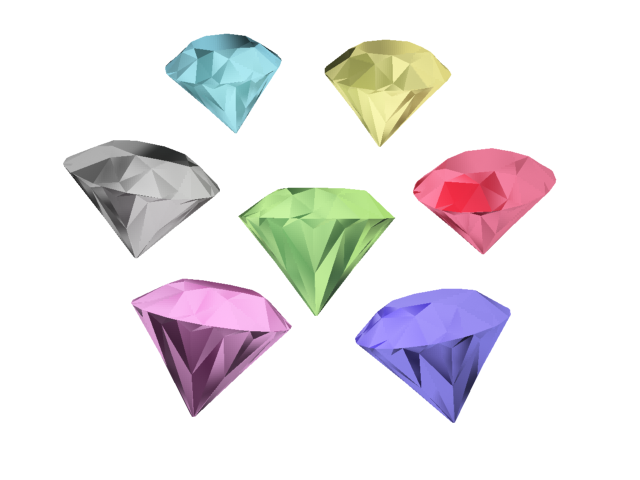 Wait, I thought this was Fantendo Smash Bros? However, the Chaos Emeralds appear in Nightwolf the Game as well, back when Night Villa was called Ramshackle. Once you get one, you glow the color of the one you got, and everyone who touches you takes 1 damage. But when you get 2, you'll grow two colors and do 2 damage. Three chaos emeralds for 4 damage. Four chaos emeralds for 8 damage. Five chaos emeralds for 16 damage. Six chaos emeralds for 32 damage, and SEVEN CHAOS EMERALDS for 64 damage. Once you get seven, you'll glow ALL THE COLORS of the emeralds!----

Items


Sat Feb 27
Mack
The first assist trophy to be revealed is...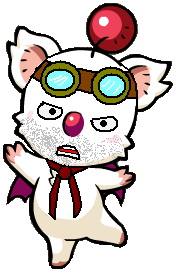 MAAACK?



Mack obviously doesn't like being woken from the Assist Trophy. So, he'll whack you guys with a wrench! Not only that, but....
($*!(@*&%*!(&%()*$(%#*&$(@&$
Now we can see why the Smash Bros. series is often rated T.... ----

Items |Assist Trophies


Fri Feb 26
Nightwolf Moveset

Standard Attack:Punch
Special Attack: Dark Fist
Up Special: Night Jump

Side Special: Power Kick

Down Special: Shadow Shield


Final Smash:Hyper Nightwolf
----

Characters | Nightwolf

Fri Feb 26
Assist Trophy
You may remember these guys....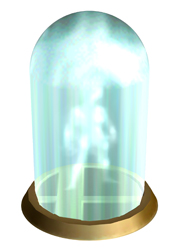 ITS AN ASSIST TROPHY!
What will come out?
A Fantendo Character?

Correct! Minor Fantendo Characters come out of here and do something! What will it be? Find out soon!
---


Fri Feb 26
Nightwolf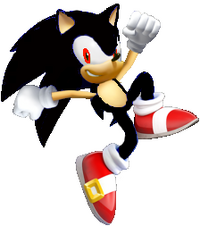 Hey, it's Nightwolf! A long time ago, the Nightwolf series wasn't a very popular series. But now, Nightwolf is very famous, and such, he must appear in crossovers like this! In Fantendo Smash Bros. DS, you will see him using a variety of kicking and punching, as well as a high jump and a fast run! But beware, Nightwolf runs so much and eats so little, he doesn't weigh much, so when hit hard by a smash attack, you can expect some serious damage and far flying!----

Characters | Nightwolf


Fri Feb 26
Night Villa UPDATE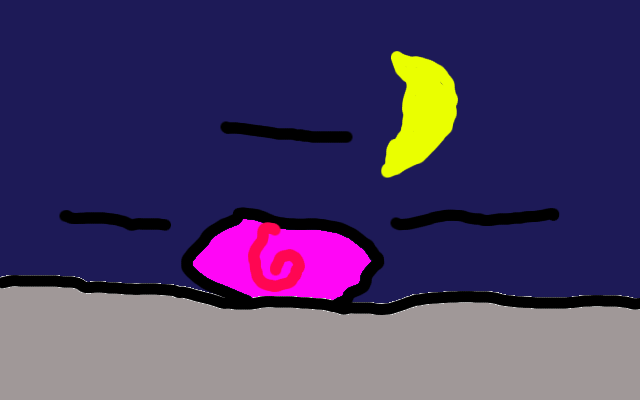 An image for Night Villa! ----

Stages


Fri Feb 26
Night Villa
Hey, it's... Night Villa? The formerly unnamed village of Nightwolf gets a name! In Night Villa, characters like Nightshadow will appear to wreck havoc, and a portal to the future will also appear, therefore letting loose some maverick-esque creatures from Future Warrior games. More will happen, too, and images will come up soon! ----

Stages
Thu Feb 25
Story Teaser
Okay. In Iliana, 20 years have passed since Nelson saved the world from Arlen. A time of peace has come over the land, but soon a clan called the Black Magus Clan arises. They preform a ritual that brings Arlen back, and he sets a plan in action independent from other villains. He uses his magic to summon Nelson to Final Destination, where he confronts him, defeating him. He leaves Nelson for dead, kicking his unconscious body into the swirling void. Meanwhile, Hades is in his luxury penthouse high above New York when he recieves a cell phone call. The call says that he knows how Hades can revive Gagmier, but Hades is skeptical. He drives to the address anyway, which turns out to be a junkyard, and is ambushed by masked men in purple. You take control of Hades at this point, and you fight to the interior of a junk fortress. Once he reaches the interior, he comes across a door. He enters the room to see a high backed chair facing away from him and at a large screen. The chair turns, and Hades is faced with an old friend... Nelson wakes up in another world where he is faced with a certain green Tanooki...
So says Indi555, the contributer of this paragraph of mystery.... what could it be? A teaser for some sort of storyline? Expect more about the story soon....----

Info


Thu Feb 25
YoshiEgg Nook

YoshiEgg Nook? You mean the guy who starred in the games? Yes, it's that guy, your favorite Tanooki! He is mainly silent, with the exception being a "Yup" from time to time. He delivers mighty attacks using items you might find in his store.----

Characters | YoshiEgg Nook


Thu Feb 25
McBoo's Mansion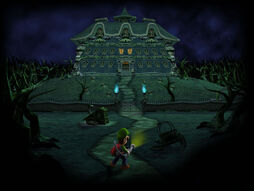 WOAH! Is this... McBoo's Mansion? Or is it Luigi's? Mansions haunted by boo's tend to look very similar!
Players on this course will have to be careful, as ghosts like Boo's can pop out really randomly!


What about King Boo? McOober? and other McBoo Characters?

They appear here too! Dry Bones will pop out from time to time.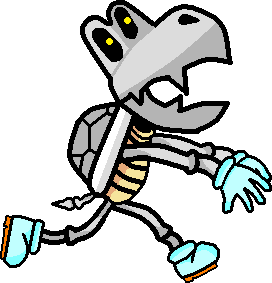 They are here too?

Be careful, for the Dry Bones get restless from time to time.


THE PAIN!


DRY BONES ON THE LOOSE!

The Dry Bone Horde can really push you off the stage easily! ----

Stages


Thu Feb 25
McBoo

It's McBoo! Murphy Quinton McBoo is a ghost to be feared. He has had several adventures with his friends Ghoularry, Akro Bat, and more to battle Transformerz, McOober and more!
He's a lot stronger then he looks-McBoo isn't just any boo!

----

Characters | McBoo

Thu Feb 25
Unten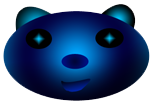 Have you ever heard of Unten? I hope you have! He is the mascot of Fantendo, and the hero of Zeon. He even helped create the foster parents of the creators of Fantendo in Fantendo Origins and did several things in the Fantendo Heroes series. In fact, his own games Fissure and Underground are planned.
Is he a bear? Mouse? Abstract? Rayman-thing? Dinosaur? So much spectulation... but his true form will be revealed, in Fantendo Smash Bros. DS!

----

Characters | Unten
Thu Feb 25
Super Smash Bros. DS!
You may remember the original Fantendo Smash Bros. It was not a very good game, according to fan reception.

But now....


There is something more.

Fantendo Smash Bros. DS promises to be better then the prequal. It has more modern characters, as well as some newcomers to games altogether, like an orange ditto... who we will be revealing more about later. Gotta keep some things secret!
This dojo will bring you up-to-date news on Fantendo Smash Bros. DS! Look forward to more, soon!


NEXT UPDATE


A CHARACER

See you guys next time! -The Dojo People----

Info
Ad blocker interference detected!
Wikia is a free-to-use site that makes money from advertising. We have a modified experience for viewers using ad blockers

Wikia is not accessible if you've made further modifications. Remove the custom ad blocker rule(s) and the page will load as expected.