Welcome to the Fandraxonian Enterprises presenation!
Presentation
Day 1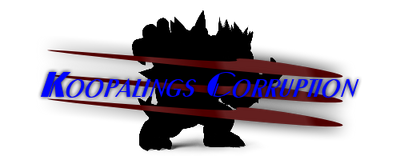 "CORRUPTION HAS BEGAN. IT WAS ALL MY FAULT. DURING OUR TIME, THE KOOPAS AND NABBITS LIVED IN PEACE AND QUIET. HOWEVER, I FORESAW A TAKEOVER BY THE OTHER KINGDOM'S FUTURE LEADER AND AS SUCH I FORMED A PROPHECY TO BE PASSED DOWN FROM GENERATION TO GENERATION TO BE SURE THAT THE APOCALYPSE NEVER HAPPENS. THE PROPHECY READS AS THIS: EIGHT CHILDREN WILL STAND BY BOWSER DURING EACH GENERATION, ACTING AS EIGHT PROTECTIVE PILLARS IN ALL DIRECTIONS. AS LONG AS THIS PLAN WAS IN EFFECT, KING NABBIT XVII COULD NOT RISE. A HOLE IN THE PLAN, FORMED BY ZIOS, ONE OF THE NABBIT KINGDOM'S ALLIES, HAS CAUSED MUCH DISASTER: BOWSER HAS BEEN KIDNAPPED BY THE DARK STAR, AND THE KOOPALINGS LEFT BOTH KINGDOMS WITHOUT WATCH. BOWSER'S MOST TRUSTED HENCHMAN, A NABBIT, TOOK CONTROL OF THE STONE OF POWER, FORMING A SCEPTER WHICH GRANTED HIM FULL CONTROL OVER THE KOOPA KINGDOM. TAKING DOWN THE CURRENT LEADER OF THE NABBIT KINGDOM, HE WAS IN FULL CONTROL OF A LARGE PORTION OF THE WORLD, THREATENING ALL SOCIETIES. THE KOOPALINGS AND BOWSER WERE EXPELLED FROM THE CASTLE...AND KING NABBIT HAD FULL CONTROL. DESPITE THE CHILDREN MAKING IT FROM WORLD TO WORLD TO DEFEAT THE TYRANT, HIS CORRUPTION HAS COMPLETED AND WE ARE NOW IN A DANGEROUS AREA OF TIME. IT WAS ALL MY FAULT."


— King Bowser I, The game's introduction
So far I think that Corruption is the only game I'm going to showcase here.  I actually don't have much to Showcase here for today, but gameplay is a mixture of New Super Mario Bros., taking its gameplay style, Earthbound, taking its similar RPG format, and Sonic Advance 3, taking its partner system. I would do a better job of explaining here but just look at the article instead.
I have some work done for the game in terms of gallery, although both are recolors...
Say hello to King Bowser I and King Nabbit, the former a new character and the latter the antagonist of Koopalings Universe, just redesigned.  You know, since the first design was shitty...
Now regarding plotline, it's much less generic compared to Universe and Chaotic Adventure.  The plot is an alternative timeline from Koopalings: Universe, showing what would happen if King Nabbit won.  He has successfully accomplished corrupting the Koopa Kingdom to favor the Nabbit Kingdom, and gaining newborn energy from the Koopa's Throne (a thing that'll be explained later), he received a green color, a ghostly underbody, a holy crown and a magic spear.
While the Koopalings were recovering from their failure, the demented king has taken down the economy of the Koopa Kingdom and is attempting to force them into starvation.  Weakened, Ludwig leads the Koopalings to the Koopa Shrine, whereas they summon King Bowser I.  Corrupted by imprisonment, he battles the Koopalings, only to lose.  He joins them after a full explanation has been given about the crisis.
That is literally all that's shown for plot for now.
Soundtrack is going to be much like the first two games, being a hoard of tracks from other video games and now ones from real life.  As the game isn't going to be actually real of course, there isn't anything wrong with that, right guys?  So far we have Title Screen, Boss, King Nabbit Boss, and Corruption music.  Erm...more?  Perhaps later on.
Also hey Boom Boom returns, beaten up so badly by Mario that he didn't have time to recover at all.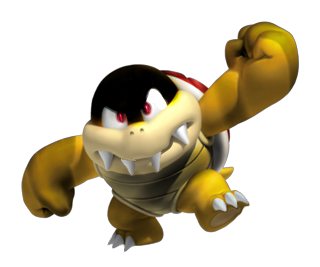 There's more coming Fantendonians, be sure to keep a watch for this game if you actually like it. :P
More about this new game later...
Day 2
Corruption
"THERE IS A POINT TOWARD CAPTURING THE PRINCESS.  WHILE BOWSER SAYS THAT HE WANTS TO MARRY HER, THAT IS NOT HIS PURPOSE.  IT IS NAUGHT BUT A LIE TO CAPTURE PEACH TO USE HER NEAR INVINCIBLE GUARD TO SHIELD HIS KINGDOM AND TAKE DOWN HIS FOES.  THE ONLY WAY THAT THE SHIELD CAN BREAK IS IF THE PRINCESS FROM THERE IS STOLEN, WHICH IS THE ONLY TYPE OF VIOLENCE THAT THE KINGDOM CAN FACE WHILE THE PRINCESS IS PRESENT.  IF THE PRINCESS ARRIVES IN A NEW PLACE, IT WILL TAKE AT LEAST TWO WEEKS FOR HER MAGIC TO IDENTIFY IT AS HOME.  MARIO ALWAYS ARRIVES BEFORE THESE TWO WEEKS END, SO BOWSER ALWAYS FAILS, NO MATTER WHAT."


— King Bowser I, explaining what capturing the princess means
Welcome back to the Showcase!!  Now to present to you, the art of another guy.
Zios, one of the antagonists of Corruption and as I'll talk about later the secondary main antagonist of the series, actually appearing in every game, just behind the scenes. You'll find out how he really matters to the timeline later.
We also return the concept of levels, fortresses, castles, and airships, but these will have much more variety to them than the Super Mario series ever did. Bosses are more unique too, instead of being returning foes they're mostly new enemies instead! Universe can go screw itself for repeating bosses.
King Bowser I isn't just a plot element, he's also a game mechanic. Upon collecting five Bowser coins in a level (which are semi rare and appear way less than coins, the game's currency), King Bowser I will appear and automatically attack foes with flames, and if he's close enough, swipes. This will make areas in levels much easier with multiple allies, but it takes two hits to wipe King Bowser I from your side. He can be returned via same method for summoning him: five Bowser coins.
Mysterious Game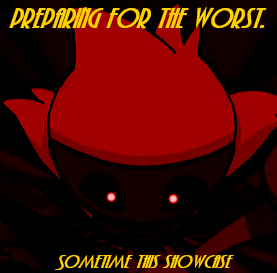 What do you think this game may be?

It'll be easy to guess who these guys are.  But here's the thing.  Lorenzo, Danni, Ethan, Samuel, and Nicholas have been inflected with a curse; the curse slowly transforms them into their greatest (well according to Fandor anyway) characters, and the more misdeeds the Silver Shadow deals, the more likely the transformations will take place.  The souls of The Author, Danni, Scotch, Alice and Lumoshi have escaped their bodies and began doing mischief out of confusion and loss of control, and must be recollected to return them to their proper place.  The more good deeds done, the more likely the guys will shatter out of their characters' bodies.
Day 3
Koopalings Corruption
Nothing to see from here...for now...
Mysterious Game
I NAMED IT SOUL HARVEST.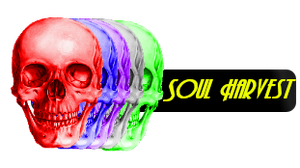 Okay so you have some of the details for the game, now time to reveal more! First of all, the game is a third person shooting game. Why is it? Because you have to shoot the damn creatures cursed by the Silver Shadow.
Enemies in the game are actually based around the protagonists' favorite characters or NPCs throughout their minds, so possessed Roserade, Beethoven and Ruby can be found roaming the levels. Bosses are based upon a favorite character of a user, Magolor being one of them.
And of course, you know that I love soundtracks. Here's one in the game, playing in General's Fortress.
Credit to StrYdeR5000 btw. Yeah, I'll be mostly using chilly fonts in the game, or suspicious ones, or just...well...creepy ones.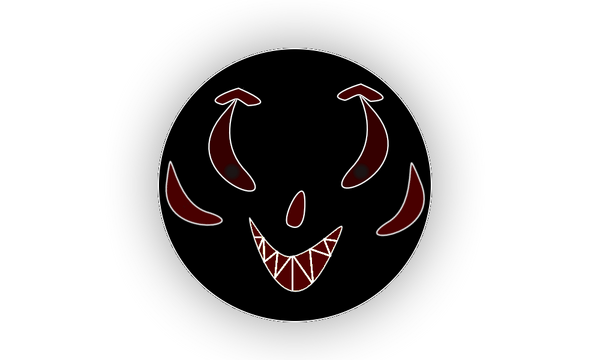 Here's one of the antagonists, the Soul Moon. It houses the souls of Scotch, Danni, Author, Alice and Lumoshi until they're all released. The Soul Moon also plays a role in the plot...
Day 4
Koopalings Corruption
I meant to work on this yesterday but I honestly forgot to do it, I was focusing on Shadow Harvest.  Anyway, plot reveal!
"Why is it a plumber that rescues the princess?  Well you see Larry, there has been an alliance between plumbers and royalty in the Mushroom Kingdom for years. The first ever plumber, Vincenzo Frost, has defeated King Bowser I in a war outbreak between the Koopas and Toads. His method is really unknown, but it seemingly has something to do with Mushroom Power, which grants more power and more size to those who eat mushrooms. Vincenzo was rewarded and became the Guardian of the Mushroom Kingdom until he died. Fortunately for them, he had kids, who all became plumbers and helped fight off the Koopa Kingdom, until this one day where that family came to an end. The current Bowser's father has actually managed to wipe the family via actually managing to strangle them into the lava, although killing himself with it. He did have a son - which is your current father. However, two plumbers accidentally found their way to the Mushroom Kingdom via pipe...Mario Mario and Luigi Mario, who put up a really great fight against the Koopas. Bowser wants to kill Mario to end the plumbers' interference, which was the family's goal against the plumbers, now it's the deal against Mario and Luigi."


— King Bowser I
Soul Harvest
These are corrupted Magolor and Eggman, and are the main antagonists of Danni's and Ethan's storylines, respectively. Yes, every playable character has their own storyline, akin to Sonic Adventure.
There is a three membered rescue squad, formed of Snickers, Vlanc, and Yamiko.  The strange thing is that these characters are actually evil, but have resisted corruption and have decided to help reverse the corruptions of others.  As Ethan, Lorenzo and the others share this same goal, they decided to help the five reverse and destroy corruption to return things back to the way they are in Reality and Fantendo.  How they will serve in gameplay is currently unknown.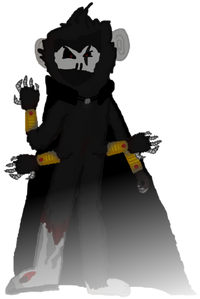 ETM-01, Endal's grandfather and one of this game's NPCs (thanks Jake for original Endal art btw).
Our cast is rather flashy today.
Anyway, our team is named S.A.L.E.N.D. (Samuel, Amela, Lorenzo, Ethan, Nicholas, Danni).  Wait, who the fuck is Amela?  Amela is a spirit who helps the heroes on their adventure.  She has taken the body of a demon Roserade as her old body has been corrupted and crumbled forever by the spreading corruption.
Here's a track for the Dusk Desert.  Guess what?  I made it myself.
More tba.
The Foxy Attack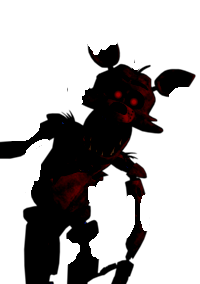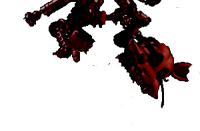 Do you really think this is the traditional, generic Five Nights at Freddy's game?  You can't really expect that...do you?  Do you actually know...who you're truly coming up against?  Stay tuned for more...create a comment and stay tuned for this game's awakening.
---
Okay so "The Foxy Attack" is actually a brand new FNaF game having Foxy and the Mangle in a prison located in New York City, after being scrapped from the restaurant. You play as five different prisoners who try to escape the jail, without being caught by the two foxes, who became and were reprogrammed to be jail guards.
Playing as one prisoner at a time, you go take the role as them to find your way out of the jail cell before morning starts, and before one of the foxes catch you. The only way to tracking Foxy and the Mangle is by seeing their footprints in the sand that forms the prison floor. These footprints last fifteen seconds, so if you see footprints they're nearby. However, should you be cornered by Foxy or Mangle, you have a self defense: a pipe. If you whack them at the right time, they'll be temporarily paralyzed, allowing you a short but free getaway. There are five escape routes in total, one by one being blocked as the nights progress.
There's not just escaping. Complete those five nights, and you get a new mode, which I will explain later...
Wait What??
?: Heh.
What? Why are you laughing?*
?: "The Foxy Attack"
Oh, did you really decipher that? Please tell how you are so much better than me.
?: Heh...
Sigh. Okay, whatever. Get the fuck out of my showcase.
?: Honhonhonh. You guys are so stupid, having seen these pathetic, broken, completely worthless games...you know, instead of staying here go fuck off and do something that's actually worth your own time.
Woooah. Who the hell are you?
?: I'm not telling you, you worthless protoplasm. Go fuck off...
...or what?
?: ...or I will bring myself back to life.
You're already alive, what the fuck do you want?
?: Heheheheheheh...I want you to go log off of your account.
WHAT?
?: Go log off of it.
...
?: Heheheheh...
?: Nice job, man. He's logging off of his account!
?: Way to go buddy. Let's invade his spot on Fantendo.
?: Great! Let me go get the chips!
?: Not yet...first of all Rage, you need to go get the three chairs.
Rage: But Fandraxono sir...
Fandraxono: Seriously, go get the damn chairs.
?: Isn't that a bit harsh?
Fandraxono: Shut up Shattered, you are not one to talk.
Shattered: Fine.
?: Can I reveal my name, sire?
Fandraxono: Yes, son.
?: The name's General Scotch.
Shatttered: ...okay then.
Rage: I got the chairs!
Scotch: Great, let's set up our plans.
Fandraxono: Our plans? These are my plans, and you three are to follow them.
Shattered: Please just remain calm.
Fandraxono: Shattered, you are not one to talk.
Rage: Can I get the chips now?
Fandraxono: Await the next day.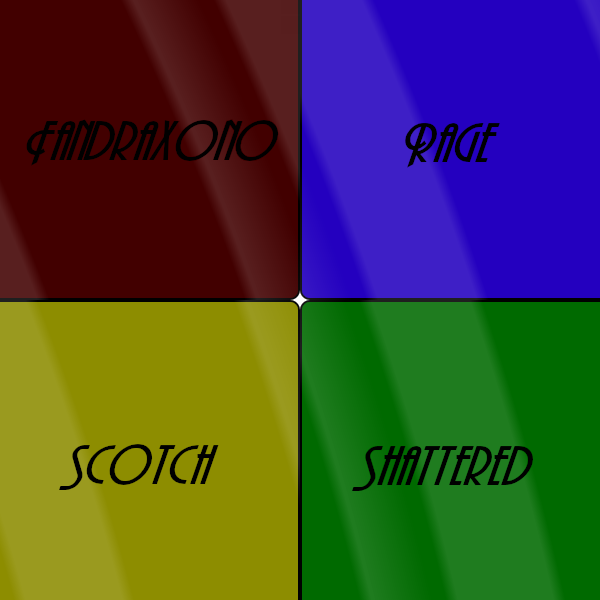 I am back on...wait what?  Who the hell are these guys??
Fandraxono: You're not surprised what we did?
Rage: You have regretted following that stupid advice...right?
Crap.
Day 5
I'm going to stop revealing Koopalings Corruption by this point...
Soul Harvest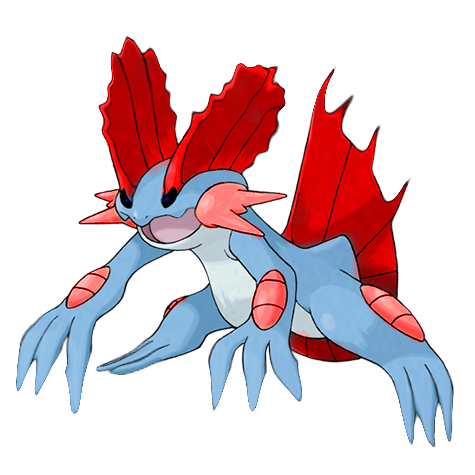 Here's one of the damn antagonists: Indigo the Swampert. Apparently he was never corrupted - he was always this way and has always been an evil sass to everyone.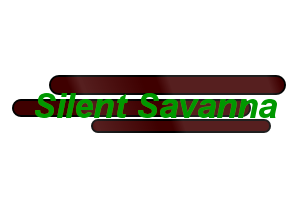 Silent Savanna is the first area in Soul Harvest (which now has a page).  It's a rather simple level, with few puzzles and is basically a tutorial level.  The world has no boss.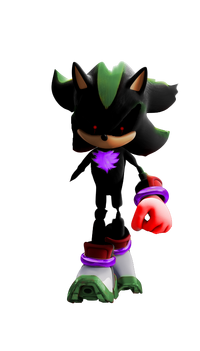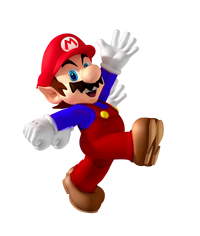 These are some pretty common enemies.
---
I'm just about done displaying this.  Stay tuned for more!
The Foxy Attack
So what was that second mode?  It's actually a Foxy battling mode.  You have to run away from Foxy until you can find a weapon to smack him in the body with.  As the nights progress, Foxy gets more health and starting with Night 3 the Mangle joins him, although with less health.  Foxy and the Mangle become faster and more swift night by night.  However, if Foxy or Mangle get too close, you lose.
Here's another new feature: You can now run around with Foxy and take down the prisoners before they manage to escape.  This is like a dark storyline, but here's the catch: instead of the same prisoners from earlier, they are serial killers who plan on ending humanity, and they're criminal masterminds.  Jail them all before they escape, and until 6 AM.
?????
Fandraxono: Perfect.  While this shady man was handling his showcase...we've hacked into the hard drive!
Rage: Wait, what?  Okay repeat that plan again.
Fandraxono: Rage...we're simply creations made to harm the well being of Crimson the Fandraxonian, and remove all his allies and friends from him, separate him in every form, and ruin his life.  First, we're hacking into his hard drive.
Rage: W-w-what?  You sure you haven't gone mad?  This is the best plan I've ever received from you, boss.
Fandraxono: Good.  And of course I have not gone mad!  What kind of fool doesn't hack into an innocent person's hard drive to mess up their life?
Shattered: You should stop before it's too late...Fandraxono you're being a bully...
Fandraxono: Heh heh heh.  Tell it to this cheap fuckwad.
Shattered: Can you just, like, get the plan going?  Watching you just backstab everything I say doesn't get anything done.
Fandraxono: ...good point.  I owe you one.
Scotch: Dammit, do you think we're being spied on?
Fandraxono: ...no, why do you ask?
Scotch: *points to ominous character* Who's he then?
Fandraxono: Aye, you!  What the hell are you doing over here?
Fandro: I'm trying to rid of you disasterous people with the Ancient Squad!  I hope you know who you're up against!
Fandraxono: ...really kid.  You can just stay the fuck out of my way.
Bowie: Okay Fandro...let's be careful.
Fandro: Bowie, knock off and let me handle this!  I call my other members!
Sorceress: You rang?
Frozerade: Heh.  About time you guys called me over.
Fandraxono: Enough of you!  All of you can go straight to Hell!  Rage, seize them!
Sorceress: What??  N-n-no!
...
Sorceress: You can't leave us here for eternity!
Fandraxono: We do as we please.  We will hack into that fucking harddrive, now shut your damn trap and leave us alone.
Scotch: You better take those words seriously!
Fandro: No!!
...
Day 6
Soul Harvest
The story begins with Indigo Fusionbolt releasing a corrupted link.  Upon Ethan clicking the link, he immediately closed it in due of fear and deleted the blog, hoping no one else clicked on it.  However, Lorenzo, Sam, Danni and Nicholas already clicked on the link, which caused something very strange and illogical to happen.
The five clickers were released into the bodies of their best characters, and the spirits of the characters fly off, finally free from imprisonment.  The corruption eventually reached wikia's javascript and corrupted it badly, creating a black hole absorbing other websites, eventually taking down sites such as Facebook and Tumblr, and actually creating black holes in real life too.  Eventually, everything and everyone was absorbed into this rift between reality and Fantendo, continuously becoming more and more hazardous.
Tba...
???
Fandro: Can we escape?
Sorceress: ...
Fandro: I guess not...
Sloopy: Guys!
Fandro: Wait what??  Sloopy??
Sloopy: Just call me White dammit.
Fandro: What happened to you?
Sloopy: I was reverted back to origin form...
Bowie: That's disappointing.
Sorceress: ...why were you reverted?
Sloopy: Because as White the Popopo, I am too strong.  I don't know what that means, though.
Bowie: Huh.
Fandro: Interesting...
Bob the Blob: Sigh.
Fandro: What?
---
Fandraxono: I have taken the bodies of White the Popopo, Ziegs, Indigo Fusionbolt, Lumoshi, and TheSoupyOne and reverted them back to origin form.
Rage: Why the hell would you do that?
Fandraxono: It's...necessary to not give our old selves any help to escape their fate.
Doh: Wait, what the fuck am I doing here?
ML1234: Dammit, my name is long again.
DmitS: Revert us back to the way we were!
Fandraxono: I refuse to listen to your words.  Shut your damn trap and be locked up with the others.
Doh: Damn it...
Shattered: Now, stay in your fucking cells, and we'll kill you later.
Fandro: What do we do now?
Fandraxono: Nothing, just sit and await your death.
---
???: ...
???: Yo.  You alright?
???: Everything has gone to despair.  What the hell do we do?  Fandraxono's empire is rising much more quickly than I thought it would.
???: Seriously Spark, hold it in.
Spark: Well damn you for revealing my identity.  But...why are we all being reverted?
???: Fandraxono and his gang are weakening us to take over Fantendo and perhaps wikia to a small extent.
Spark: ...
???: Come on.  You know that you and I can do some real kick ass work if you just hold in there.
Spark: I don't know, what if we fail?
???: Then you can feel glad that you tried with a friend.
Spark: ...all right, Sir.  Let's make a Plan A.
TBC
Day 7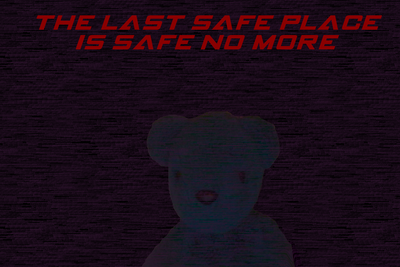 ...reanalyzing systems. Rebooting sector T-9, cleaning hard drive. Defining current situation...all security down, taking control of Crimson's PC...successful takeover. Inserting BOWIE.EXE into Local Disk...successful implant! Demoting administrators...promoting executable...successful! BOWIE.EXE has inserted itself into the banks of the PC.  The virus has headed into Mozilla Firefox...successfully corrupted!  Demoting Crimson the Fandraxonian, White the Popopo, Ziegs, Lumoshi, TheSoupyOne, etc...BOWIE.EXE has corrupted Fantendo successfully, allowing ASHE.EXE, FLARE.EXE, and ENDAL.EXE to flood the site.  Hope is failing...
Fandraxono has released himself from BOWIE.EXE, followed by Rage from ASHE.EXE, Shattered from FLARE.EXE, and Scotch, now known as Fandraxono:BOT from ENDAL.EXE, and all four have promoted themselves to bureaucrat, and are now controlling the distorted world.  The executables are now floating around dangerously, serving as threats to passersby...everything is failing now.  Everything is falling...
Soul Harvest
...with a side of spice.  Prepare your fruit bowls.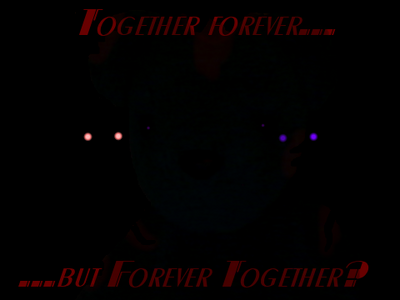 Poll
Which project is best so far?