Presentation
Day 1
Welcome!! Everyone having a good time? Enjoying the buffet? Good, because I spent all my bother's hard earned money on that buffet.
First off, I'd like to thank you all for coming here today! Especially you!
With that out of the way, I'd like to present...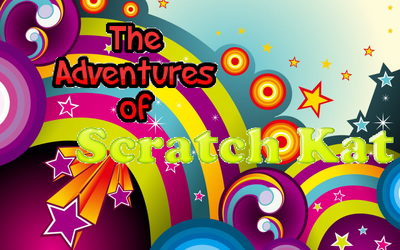 Day 2
The Adventures of Scratch Kat is a Platformer for the SKE Tiger. It's also the first game starring me, Scratch Kat! It's playable characters are me, Dawg, Lub Lub, and as DLC characters, Mewshi the Dinocat from the Mewshi's Adventure series and White, from The Adventures of White!  The game goes up to four players, but instead of utilizing a split screen function, the second, third and fourth players will teleport to the first player if they get too far apart.
As far as gameplay goes, it plays very similar to the Super Mario Galaxy series, featuring large open worlds ripe for adventure!
More tomorrow!
Day 3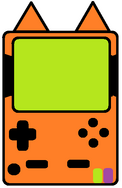 Scratch Kat Enterprises is proud to announce their new portable system, the 
SKE Tiger Cub!
It's basicly a portable SKE Tiger. It can be wirelessly connected to the larger console to serve as a controller, or it can connect to other Tiger Cubs to play Multiplayer games with other players!
Day 4
Introducing Scratch Kat Enterprises' first TV series... Fantendo Noir!! This is a murder investigation show starring me, Scratch Kat, and my brother Dawg!
More information in 2014!
Ending
Thank you for attending! And I hope you have fun during the rest of the Fantendo Holiday Showcase 2013!!
Ad blocker interference detected!
Wikia is a free-to-use site that makes money from advertising. We have a modified experience for viewers using ad blockers

Wikia is not accessible if you've made further modifications. Remove the custom ad blocker rule(s) and the page will load as expected.