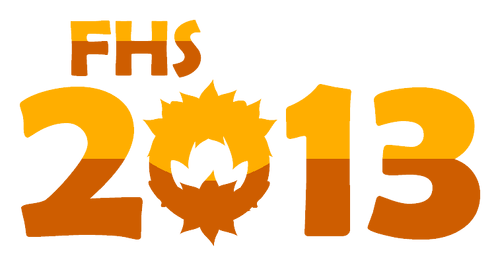 The 2nd annual winter games expo.
Presenters
N Studios

Painterly Radiance
Omnia console
What's happening with Crimson Days
???
???

Icy Cold Gaming Studios

Shadow Lands
Pix L
A surprise!

Fritez Franchise

Cloud Patrol
Some other stuff

Fantasize Studios

VOLT: Astral
Manifestown
???
Split Second
The Big Change
VOLT: First Act/RECOLLECT
Immerse MODU

Brock Productions

CURRENTLY UNKNOWN

Osaka
Midnight Pulse Studios

Surprise product!
Working tech demo of Pulse Online

Wario Inc.

TBA

Blecki Hearts

TBA

YE

Two Tentatively-Titled Things, For Sure! BOOP BAP BAHP

Games by LP-F

The Amazing Nintendo Heroes
Rubber and the Quest for Diggy the Happy Troll

Zentech Studios

NLUEB VXSHU VWDU QLWUR
SDSHU PDULR: UHWXUQ RI WKH YRLG
CHQWHFK VPDVK EURV

Comet Gaming, Inc.

TBA

Iceboys12co.

Reboot of cancelled baby waffle (umbrella game)
Nintendo X Fantendo: Smash Adventure
Bee Trouble! Super B Adventure
Jimm and Karin: Unlimited Adventure

Twenty-Second Choice

Mystery Alligator Pioneer
Ascendency
Aeo things

Overclocked
Tom

Henry fic
Ideas for umbrella game
Music Schedule
Ideas for Boy in Blue 2

Hammy Games Co.

Fantendo Clash!
Kirby & Keeby: Eternal Warp Star
A Nutty Adventure
Super Mario Galaxy 3: Komet & Krank
Paper Mario: The Fallen Kingdom

DarkGaming Studios

TBA

Electric Enterprises

The Future of NinJon
Pokemon Dawn & Dusk Versions
Animal Crossing: U Play
Epic Forever
PokePark 3:  Secrets of the Dream Park
Some Pokemon partner with X & Y
Secret project
A possible brand new series

Elise

TBA

Project Eternity

TBA

Scratch Kat Enterprises

Preview of a Scratch Kat game
A new portable console
A surprise!

Moonlight Studios

Pokemon Indigo and Violet
PokePark 3: Wonders of the World
Possible new series

Marzipan

Left 4 Dead-esque zombie title

Cyclone Games

Final Shogun 2
Blushi the Warrior
Gauntlets of Fire
Preview of Sky Symphony
Pokemon Core and Sky
Possible new series

Happy TV Company

Super Smash Bros. Super Brawl TV Show The Twisted Two's
Crismas
Unknown Movie

Raindrop Studios

TBA

TTY Inc.

TTY (Game)
Sonic's Ultimate Challenge, Part 2
Mario Party 12
The Legend of Zelda: Dark Curse (tentative title)
Super Smash Bros. Epic Battle
Pokemon Sparkle Version

Lone Planet Productions

The N3BULA
Destination Timewarp: An Adventure Time/Dexter's Laboratory Crossover
Sonic Venom
Boom Boom II (Tentative title)

Weegeelover

Possible Fantendo Combat sequel
DLC for Super Smash Bros.Upsilon
Possible new fighting game series
Kirby's Return to Dreamland 2
Hyper Mario Kart
New Fyre Game
TLoZ: Dark Shadows
A new fanon Pokemon generation

Griffin

The Legend Of Zelda: Sacred Bird
Yoshis Adventure
Mario Story The Lost Legends
Guppies TV AND WORLD EDITION
Super Smash Bros. Infinite
Koopalings: Universe

Prime Gaming

Rampage: Revenge of the Monsters
Adventure Time: Righteous RPG

Keyhole Gaming

New SGY Kart
Crazy thing in Fantendo
Super Smash Bros. Thunder
New RPG Game
New Fight Game
New Mario Game

Golden Ring, Inc.

Mario Party (tentative title)
Sonic the Hedgehog (tentative title)
Search for the Golden Ring: Zero's Adventure
Some first-person game
The Ghost Thief
Super Mario Galaxy (tentative title)
Ad blocker interference detected!
Wikia is a free-to-use site that makes money from advertising. We have a modified experience for viewers using ad blockers

Wikia is not accessible if you've made further modifications. Remove the custom ad blocker rule(s) and the page will load as expected.